Tom Brady has a lot on his mind right now, particularly his NFL future. Regardless, this does not mean that the 45-year-old professional football player will overlook the future of his kids – particularly their education.
The five-time Super Bowl MVP was spotted touring an elite Miami private school as a potential option for his kids, Page Six reported.
In a video, Brady could be seen dressed in khakis and a blue button shirt walking with school administrators and checking out the institution's amenities.
A security guard was tailing them and Brady made sure he would be properly hydrated with a massive water bottle in tow.
For reference, the tuition for high school students at the said school is reportedly around $46,700. It was added that parents of younger students in grades 1 through 4 would pay $36,400 while grades 5 through 8 pay around $43,000.
This was the latest update on Brady as far as his family is concerned. It also comes after a tumultuous year when Brady and now ex-wife Giselle Bundchen separated.
They share a 13-year-old son Benjamin and a 10-year-old daughter, Vivian. Brady also has a 15-year-old son with his ex-wife, Bridget Moynahan.
Before they divorced, Brady and Bundchen had planned to move into Indian Creek Island in Miami. That all dissipated and the Victoria's Secret Angel instead purchased a mansion worth $11.5 million in Miami that was opposite Brady's compound.
The seven-time Super Bowl champion's mansion has a waterfront view of Biscayne Bay while Bündchen's new home is in Surfside.
Both share joint custody of their kids following their divorce on Oct. 28, 2022, ending their 13 years of marriage.
Brady did not contest the filing, leading to the marriage being finalized on that same day.
In another report, Brady snapped at "Let's Go" host Jim Gray when the host quizzed him on his retirement after the Tampa Bay Buccaneers failed to make the NFL playoffs.
Unfortunately, it appears the three-time NFL MVP was in no mood to respond and ended up snapping at Gray.
"If I knew what I was f—king doing, I'd have already f—king done it," Brady responded. "I'm taking it a day a time," as the NFL player tried to make up for it with awkward silence and a laugh.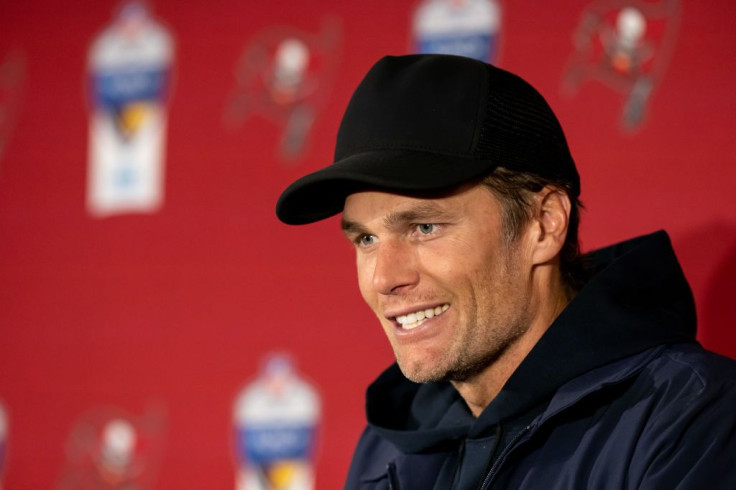 © 2023 Latin Times. All rights reserved. Do not reproduce without permission.