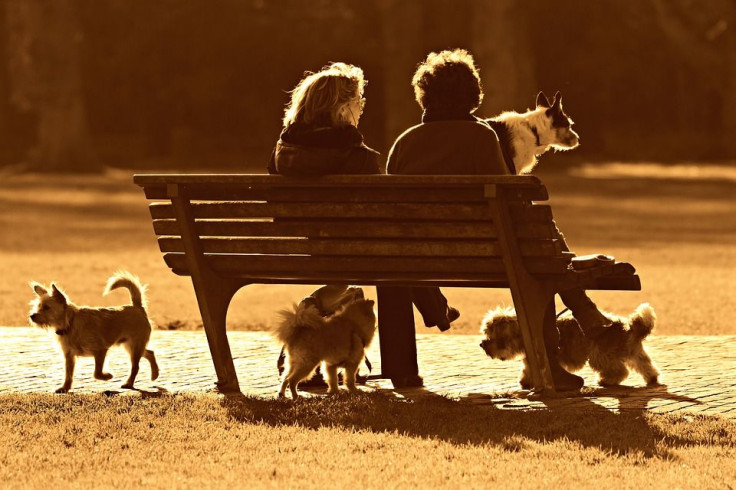 A custody battle over a pet dog has gone bitter between two friends in Sydney which ended in a scuffle at a dog park. Mark Gillespie and Gina Edwards are the owners of an Instagram-famous Cavoodle named Oscar. The former friends were recently caught in the midst of an ugly confrontation at Milsons Park located in the exclusive harborside of Kirribilli.
The incident occurred at the time Edwards had taken Oscar for a walk. Footage taken by A Current Affair cameras showed the pooch running over and jumping up on Gillespie. He then picks up the dog and begins to walk away with the dog in hand.
Edwards could be seen chasing after Gillespie at which he said: "I'm just collecting my property, thank you."
Screams from Edwards ensued as she ran after Gillespie and Oscar. "Don't you dare. Don't you dare," she yelled back at him.
The duo and the pooch then went about the park in a chase with Edwards in hot pursuit, as she called on the police and a female friend to help retrieve Oscar from Gillespie.
She then yells at her male friend: "I can't believe you did this. There is a court case pending. You cannot take him."
Gillespie replies, "I can't believe you took him in the first place," as he accuses her of continually delaying proceedings.
In just a matter of minutes, the confrontation turned into an ugly scuffle as the female friend tried to snatch Oscar from Gillespie's arms.
Nine police officers arrived at the scene and had agreed that Gillespie should take Oscar home as he is still the registered owner.
However, Gillespie told media that he decided it was better to leave Oscar with Edwards for now and just continue to fight for his dog in court instead. "I decided to be the better person in the situation, but Oscar is much loved and I'll fight for him in court and follow the due process," he said.
The former friends have been entangled in a long-running court battle after Gillespie had left Oscar in the care of Edwards and her husband while he was away at sea working as a cruise ship director. He had not seen Oscar in 18 months until the said recent encounter at the park.
Gillespie claims that Edwards and her husband turned Oscar into an Instagram star with a following of more than 10,000 fans. The social media account became popular as it featured Oscar in various outfits and locations in Sydney. Oscar's Instagram had amassed much following that he had even appeared in TV shows as well as the Opera on Sydney Harbour with several products and endorsements from pet companies pouring in.
He said in 2019, while he was away at work, Edwards took Oscar for a TV shoot and told that his pooch would never be returned to him.
"He needs to be home and running around in his yard here."
"I just want my dog to be a dog," Gillespie told A Current Affair.
After the dog park incident, Edwards filed for an AVO against Gillespie, which will further draw out the court proceedings.
The battle for Oscar's custody now rests under the NSW Supreme Court after Judge Judith Gibson said they were forced to transfer the case no matter how minor it seemed. "There are some alternative solutions to this course … the easiest of these would be for the parties to agree that Oscar's value is below $20,000, but clearly neither party is prepared to put such a low price on his head," Gibson said in her ruling.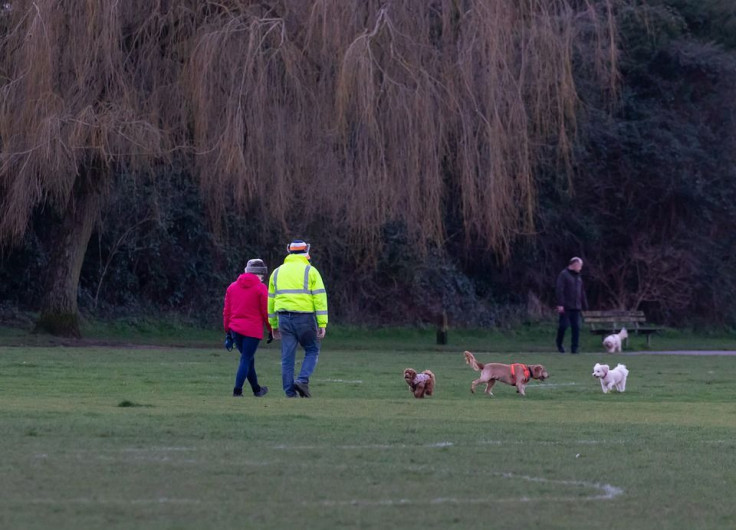 © 2023 Latin Times. All rights reserved. Do not reproduce without permission.