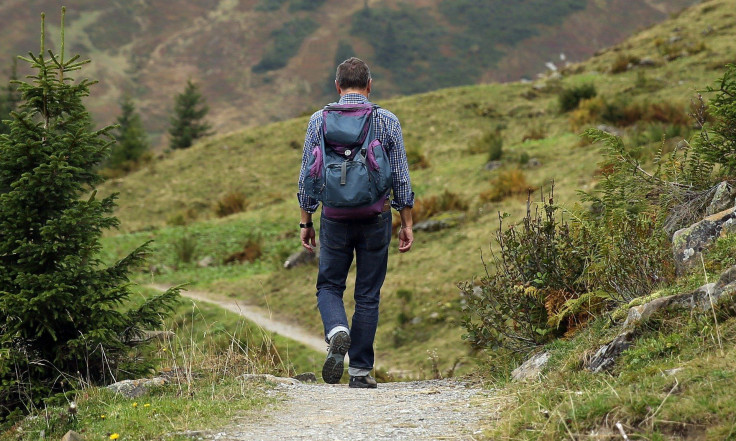 Jamie Butler, a doctor who used to work as a senior medic for Manchester City, fell 300ft to his death as he and his wife set out to revisit a mountain ridge where he proposed to her 27 years ago.
The 54-year-old doctor, together with his wife, Margaret Butler, returned to the spot where they got engaged. They came back to the mountain ridge in November, 27 years after their 1994 proposal on Striding Edge in the Lake District.
When the couple reached Striding Edge, Butler walked on alone to find the exact location he proposed. However, a mist appeared, reducing his visibility, before he fell from the mountain. He reportedly suffered severe injuries, including a fractured skull, and mountain rescuers below the ridge later found his body before he was pronounced dead.
Inquest was told Butler was facing unspecified historic "allegations" and was suspended from his practice at the time of his death. He previously worked as team doctor for the rugby union side Sale Sharks. Meanwhile, his doctor reassured "there was no suicidal intention" as Butler was determined to clear his name.
Doug Jones, the head physiotherapist at Altius Healthcare in Hale, co-workmate of Butler at Sale Sharks said, "He was a really fantastic guy who didn't have a bad word to say about anyone. He was very loved by the staff and players at both Sale & Man City….you just couldn't not warm to him."
Jones added, "In his last treatment [at Altius] before he died he stopped me in the waiting room and asked me to walk out with him to his car. The last thing he said to me was that he was so happy to see how Altius had grown from nothing to what it is now and that I should be very proud of the whole team there. A wonderful guy who I am sure will be very missed by his family and friends."
Butler studied medicine at Liverpool University and during his post-graduate training, he trained in all surgical specialties. He became a neurosurgical registrar in Oxford before training as a GP with broad interests, including sports medicine. In 2007, Butler became a medic for Manchester City Football Club. In 2011, Butler was cleared of wrongdoing after Kolo Toure was given a six-month ban after testing positive for drugs.