Two women were accidentally struck by lightning recently at Mt. Snowdon in North Wales. One was left unconscious and bloodied while another was less badly hurt.
The incident happened shortly after 1:30 p.m. as Llanberis Mountain Rescue Team responded to the call of North Wales police to the summit of Wales' tallest mountain, Yr. Wyddfa.
The responders took different routes to reach the victims. Some traveled by foot, others by train or by helicopter. When they found the two women, both were reportedly hit by lightning.
One of the victims was not badly hurt but the other had more serious injuries and reportedly had blood running down her face. The latter was falling in and out of consciousness per reports.
Both were evacuated down the mountain to Clogwyn station and were flown to Ysbyty Gwynedd in Bangor via helicopter. None of them had life-threatening conditions.
Such was the result of the bad weather that broader Snowdonia has been experiencing recently. The region had been experiencing lightning strikes and booming thunder. Also, large hailstones have fallen and ominous-looking funnel clouds have formed overhead.
The incident is just one of several incidents the UK has had to deal with as a result of the ambient weather. Fast-flowing flood water was another issue that northern Scotland encountered.
The Trafford General Hospital suffered a similar incident to the two women when it was struck by lightning. Patients had to be transferred out of the hospital because of it.
As of this writing, the current weather in the area does not appear to be improving. Strong winds continue to pose a danger and this is expected to continue until Friday.
A yellow weather warning for South West and South East England has been raised on Thursday until Friday.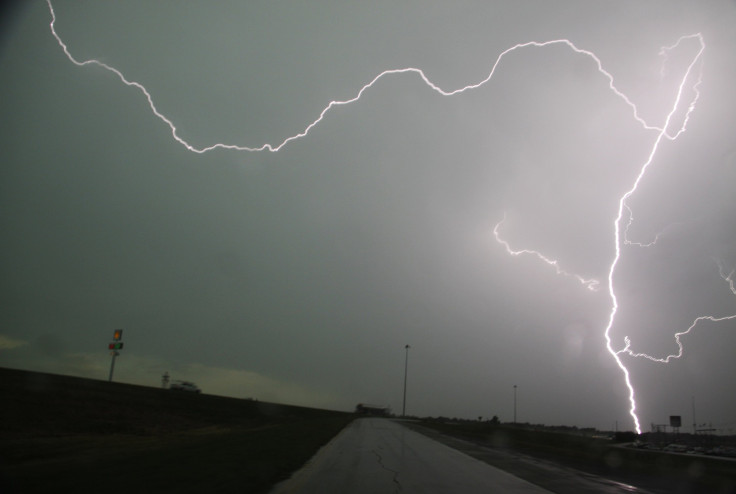 © 2023 Latin Times. All rights reserved. Do not reproduce without permission.