A man who was suspected of brutally murdering his neighbor and dumping her body in the mountains in Fuefuki City, Japan has been arrested on Sunday, Nov. 14.
The accused, identified as Masashi Yamaguchi, a company employee from Fuefuki City, was initially arrested one month ago, on Oct. 5, for the same crime. Yamaguchi was arrested on suspicion of abandoning the body of Miki Furuya, 54, a regional social welfare consultant from Fuefuki City, after the victim was reported missing by her family members, Japan Today reported. However, he was subsequently released due to a lack of evidence.
On Sunday, Nov. 14, Yamaguchi was taken into custody once again after officers found the victim's body along an isolated mountain road about 10 kilometers from her home. The remains were discovered by a passerby on Oct. 2 who later alerted the authorities.
Yamaguchi has been accused of abducting Furuya and confining her inside his car on the night of Sept. 29. The autopsy results revealed that the woman had been beaten to death, according to police officers.
In a similar but unrelated incident, a man allegedly killed his neighbor out of anger after the victim's cat entered his house.
The accused, identified as Cliffton Bliss Jr, 58, allegedly shot the cat's owner James Taylor after the feline broke into his property on Wednesday, Oct. 20, in the city of Umatilla, Oregon, United States, Naija News reported.
Bliss initially planned to shoot the cat and not Taylor. However, when Taylor told him not to harm his cat, Bliss turned the weapon on the man and shot him in the chest.
Bliss has been arrested and charged with second-degree murder. Bliss claimed that Taylor attacked him and this provoked him to shoot him. However, neighbors who witnessed the incident said that the duo had no physical contact during the incident.
Bliss has been arrested and is being held without bond at the Marion County Jail.
In a similar but unrelated incident, a middle-aged Memphis man named James Trigg allegedly stabbed his neighbor Oliver Shanks to death and hid the victim's corpse inside a closet for two weeks, Latin Times reported.
Police officers responded to the scene after neighbors complained of a foul smell coming from Trigg's apartment. When the officers searched Trigg's flat, they reportedly discovered Shanks' body in his bedroom closet, rotting under a pile of clothes, on April 14, 2020.
CCTV footage obtained from the apartment reportedly showed Trigg entering the apartment with Shanks the night of March 30 and then leaving alone early the next morning.
Trigg has been indicted on second-degree and other felony-related charges, as well as additional charges of tampering with evidence and abuse of a corpse.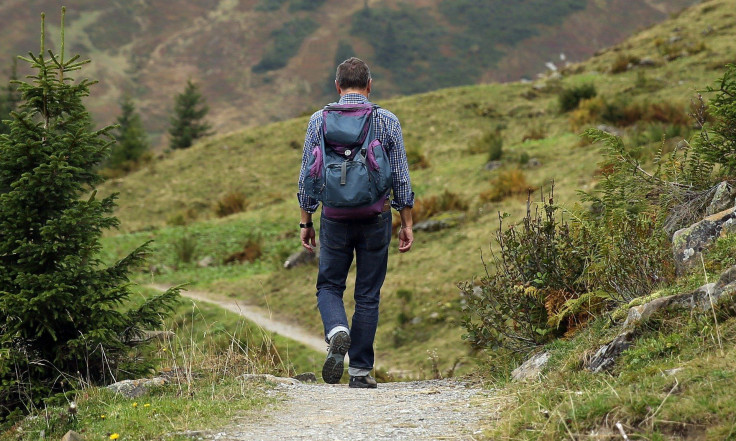 © 2023 Latin Times. All rights reserved. Do not reproduce without permission.