More trouble awaits Mickey Callaway after accusations of sexual harassment have been levied on the former New York Mets manager. Things began to get a tad complex after an explosive piece by The Atlantic reported that he aggressively pursued five women working in sports media.
The report alleges that the 45-year-old pitching coach sent inappropriate photographs to three women in exchange for nudes. Add to it, Callaway reported made them even uncomfortable by sending unsolicited messages via texts, e-mail and social media DMs.
"He was completely unrelenting," one of the women told The Athletic, further enthusing how he commented on their appearance. Callaway has also accused of "thrusting his crotch near the face" of a female reporter as she interviewed him. Another woman claimed that Callaway sent her shirtless selfies during his stint as a manager of the Mets.
The report, as stated on Fox News, further suggested that two of the women who came forward with their abuse stories said they had been warned about Callaway's behavior by fellow media members and others in baseball.
On the other hand, Callaway has outrightly refuted these allegations in a statement to the media outlet. "Rather than rush to respond to these general allegations of which I have just been made aware, I look forward to an opportunity to provide more specific responses," said Callaway. "Any relationship in which I was engaged has been consensual, and my conduct was in no way intended to be disrespectful to any women involved. I am married and my wife has been made aware of these general allegations," he added.
The report surfaced after the franchise of Mets' current owner billionaire Steve Cohen fired general manager Jared Porter after a controversy suggesting of inappropriate and unsolicited communication with a female reporter, including the sending of risqué photos during his time with the Cubs, came to light.
Callaway served as the Cleveland Indians' pitching coach for five years before managing the Mets from 2018-19. After he was fired by New York, he was roped in by the Angels as pitching coach for the last season.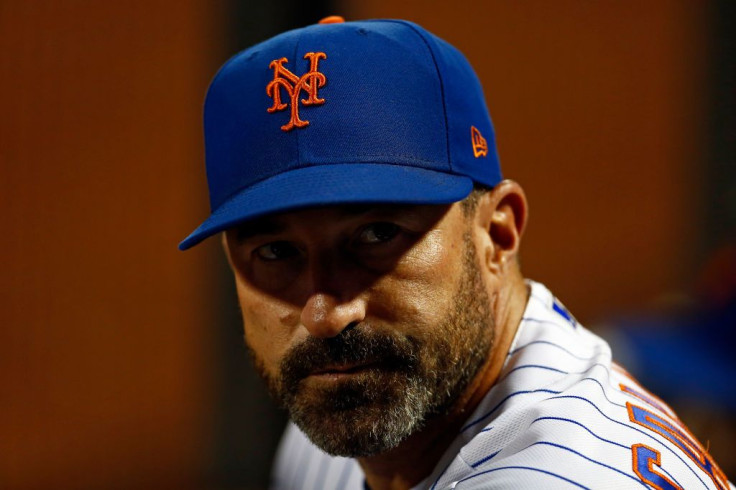 © 2023 Latin Times. All rights reserved. Do not reproduce without permission.