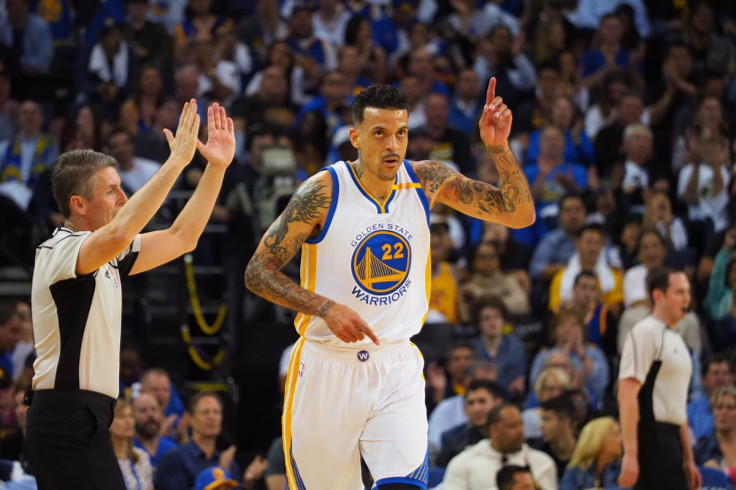 Former NBA player Matt Barnes took to social media to demanded more accountability and transparency from NBA officials after the league served longtime referee Tony Brothers a one-game suspension over an incident that happened during a game between the Dallas Mavericks and Toronto Raptors back on November 4.
Barnes bemoaned the seemingly lack of media coverage over the suspension of Brothers, who supposedly called Mavericks guard Spencer Dinwiddie a "b*****-a** motherf***er" behind his back after issuing him a technical foul for clapping his hands, even though this was not directed at the referee or any other person on the floor.
"Why does this not make headlines??", Barnes stated in a now deleted Instagram post. "Anytime a player is suspended for fines its headlines. But here an NBA ref was suspended for a game, for calling a player a b——ass mother——— and its crickets."
NBA officials have been criticized seemingly more so in recent years, particularly over somewhat questionable technical fouls being given to players. Celtics forward Jayson Tatum was issued a soft technical for clapping his hands at no one as well. Upon review, the league rescinded the foul weeks later.
"As a former player & a fan of our game we need MORE TRANSPARENCY for referees", Barnes added. He would also go on to list actions that should be implemented for NBA officials which include referee grades for games, speaking to journalists after matches, along with fines and suspensions if a wrong call is made to decide a game.
Barnes played 15 years in the NBA and won a championship in 2017 with the Golden State Warriors.
© 2023 Latin Times. All rights reserved. Do not reproduce without permission.