Two former Shell Eastern Petroleum employees have been hit with more than 15 years jail term on Monday following their involvement in the theft of nearly 200 million Singapore dollars (US$150 million) worth of gas oil, the largest heist of such kind Singapore has ever seen.
The sentencing held Monday saw former authorized gas safety tester Muhammad Ashraf Hamzah, 39, slapped with a 9½-year jail term. Meanwhile, Sadagopan Premnath, 40, who served as a fieldman or panel operator, was sentenced to six years and eight months behind bars over the historic oil heist at Shell Pulau Bukom.
A Shell representative had approached law enforcement in August 2017, alerting authorities that the company had detected a massive loss of fuel, leading to a dozen arrests since investigations commenced.
The court heard that Hamzah, together with other associates, misappropriated 55,321 tonnes of gas oil, which amounted to nearly $25 million from 2014 to 2016. He reportedly also obtained at least $700,000 from the connivance at Royal Dutch Shell's largest petrochemical production and export center in the Asia-Pacific, The Strait Times reported.
In January, the 39-year-old then pleaded guilty in a district court to nine counts of criminal breach of trust involving gas oil worth more than $18 million. Ashraf also confessed to one count of laundering a portion of his ill-gotten gains following the 2017 purchase of a Volvo ute for about $200,000.
Meanwhile, in December last year, Premanth admitted to his ties in the scheme of misappropriating gas oil worth about $36.1 million between 2017 and 2018, where he profited about $150,000.
The court also heard of the pending cases involving other alleged offenders, including Muzaffar Ali Khan Muhamad Akram, 40, Juandi Pungot, 44, and Abdul Latif Ibrahim, 63. Juandi and Muzaffar each faced 13 charges under the Prevention of Corruption Act, which saw seven charges combined.
According to court documents, Pungot and Ibrahim hatched the conspiracy to misappropriate gas oil from the facility sometime in 2007.
The duo then carried out unauthorized loadings for the Anic 1 bunker vessel owned by Sentek Marine & Trading, according to Deputy Public Prosecutor Stephanie Chew.
"Juandi and Latif were able to continue undetected, as they would tamper with the bunker meter. Emboldened by their success, Juandi and Latif continued to expand their criminal enterprise," she added.
The pair moved to expand their illegal loadings to many other bunker ships between 2008 and mid-2013, recruiting other colleagues into the scheme, including Muzaffar and Ashraf, who joined sometime in 2010 and then left the syndicate in 2016. Just a year later, Sadagopan would be introduced to the group.
Channel News Asia reported that Pungot and Ibrahim also handed out bribes worth $91,900 to at least ten employees of various surveying companies between 2014 and 2017.
The money served as a reward for "refraining from accurately reporting the amount of gas oil loaded onto Anic 1 bunker vessels which they were engaged to inspect," according to the Corrupt Practices Investigation Bureau.
"Fuel is both ubiquitous and untraceable, making its theft a seemingly low-risk criminal operation compared to something like drug smuggling or arms trafficking, where the concern about being caught is much higher," maritime crime expert Dr. Ian Ralby said in a previous interview.
Ralby, who has ties with the United Nations and the US-based think-tank Atlantic Council, noted that a false sense of security often leads to brazen forms of fuel theft, which could amount to $133 billion a year globally.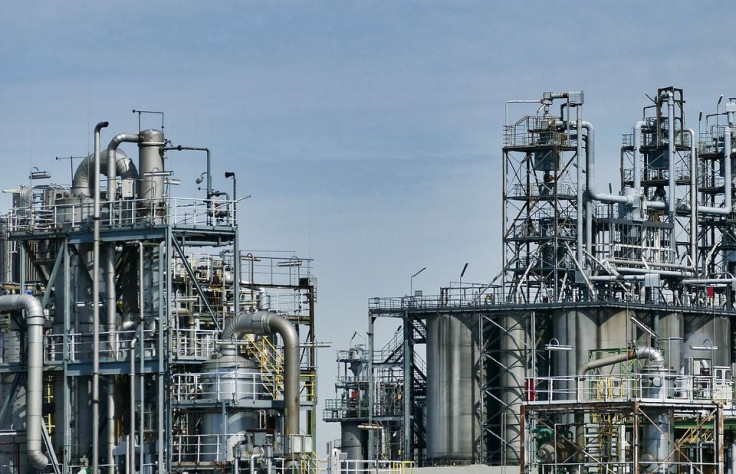 © 2023 Latin Times. All rights reserved. Do not reproduce without permission.