World War 3 almost got started as aliens apparently tampered with nuclear weapon systems, according to a former Air Force officer.
Former US Air Force (USAF) chiefs will soon provide information about extraterrestrial incidents that happened decades ago. At nuclear bases, aliens disabled weapons systems and activated missiles by starting launch sequences, but later shut it down, claimed the former US Air Force chiefs, reported Daily Star.
On March 24, 1967, ex-Air Force officer Robert Salas was serving as the commander of an underground launch control facility that was assigned to Malmstrom Air Force Base in Montana, and he said that all ten of his intercontinental ballistic missiles got inoperable. He added that at another missile launch control facility, a similar incident happened on March 16, 1967. Going by these incidents, military leaders feared that aliens could possibly attack humans.
Soon, four former USAF chiefs will speak about these incidents and share declassified government documents as well. After raising more than 10,000 pounds ($13,612), Salas will hold a press conference in Washington, D.C. on Tuesday, Oct. 19 to share the evidence related to aliens, UFOs and nuclear weapons. At the event, former USAF chiefs will speak in hope of that US Congress will investigate and hold public hearings related to reports that aliens have tampered with nuclear weapons at military bases.
The first UFOs and Nukes press conference, which was held more than a decade ago, was co-sponsored by Salas and researcher Robert Hastings.
This comes just weeks after UFOs were spotted over Buckley Space Force base in Colorado. Several strange objects were seen over the Air Force base and shot by Jason Suraci, who lives near the base, and posted on his YouTube channel. It looked like some of the objects changed shape while others were similar to the "Tic Tac" UFO that were shot by American Navy pilots.
In one video, Suraci said, "This was a Tic Tac UFO I saw manifest then it shot into the clouds. This is not a drone or balloon or any kind of aircraft."
About four months ago, the Pentagon released a report, "Preliminary Assessment: Unidentified Aerial Phenomena (UAP)," that did not rule out a possible extraterrestrial origin, and also revealed more than 140 unexplained UFO encounters with the military including the "Tic Tac" shaped UFOs buzzing American warships and top gun pilots.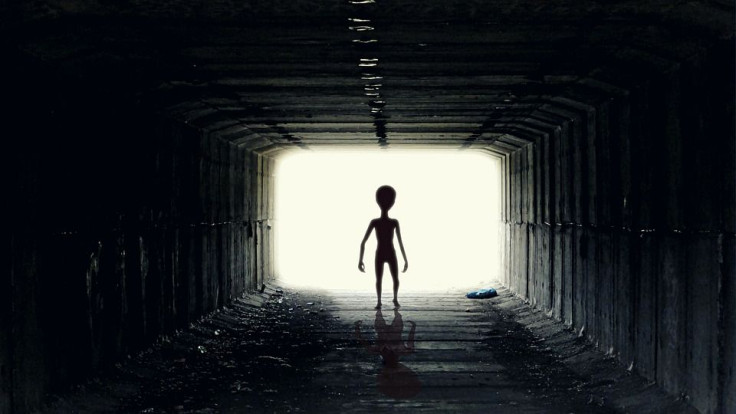 © 2023 Latin Times. All rights reserved. Do not reproduce without permission.