A retired military officer who served as National Advisor during the term of former United States President Donald Trump warns that the actions of Chinese leader Xi Jinping should not be taken lightly.
H.R. McMaster, a retired Lt. Gen. who served under the Trump administration from 2017 and 2018 threw caution to the wind when he appeared on CBS' "Face The Nation" which was hosted by Margaret Brennan.
The 60-year-old warned that the United States should take the threats of Xi seriously and not fall into the same trap as that of Russian leader Vladimir Putin as far as conflict with China over Taiwan is concerned.
McMaster, who was joined on the show together with other pundits, said that the Chinese leader means what he says.
"I think we have to be careful not to mirror-image, not to fall into the same traps we did with Vladimir Putin, of confirmation bias and optimism bias," McMaster said.
McMaster went on to point out that the 69-year-old Xi made it clear through his statements that he was planning to move forward against Taiwan and subsume the self-governing island.
"China has become increasingly aggressive, not only from an economic and financial perspective and a wolf-warrior-diplomacy perspective but physically, with its military," the retired military man said.
McMaster believes the US should increase its military presence around the Asia-Pacific region as well.
"We talk a lot about relying on our allies and that maybe if we take a step back, the allies will do more," McMaster said. "I think actually the opposite is the case. If Americans just do a little bit more, many of our allies will follow suit and bolster their defensive capabilities and capacity as well."
It was back in October with Xi Jinping striving for the prospect of peaceful reunification with Taiwan. However, he also repeatedly signaled aggression toward the island while he consolidated his power in the fall.
At around the same time, current US President Joe Biden angered Beijing in October when he broke from long-term US policy by saying Washington would defend Taiwan if China attacked it.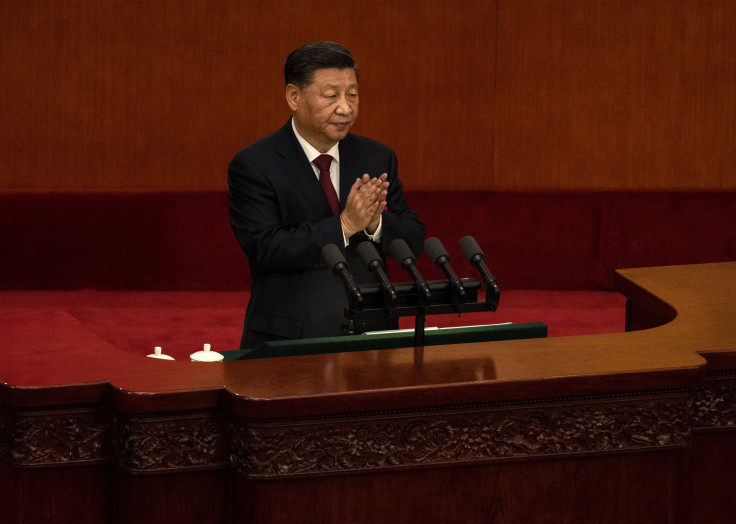 © 2023 Latin Times. All rights reserved. Do not reproduce without permission.