The dark past of startup company Better.com's founder and CEO Vishal Garg is being thrown into the spotlight after a last-minute Zoom business meeting that has since gone viral resulted in the immediate termination of at least 900 "unlucky" employees weeks before Christmas.
According to the employees at the digital mortgage company, Garg made the brutal and immediate termination announcement during a hasty Zoom call that lasted about three minutes on Dec. 1, the Independent noted.
During the online meeting, Garg told everyone in the conference that, "If you're on this call, you are part of the unlucky group."
The CEO also said that the sharp trim to the workforce would be effective immediately.
Shortly after the video stream, the affected employees' computers automatically shut down, leaving them even more confused.
Since then, its executives, including head of public relations Tanya Gillogley, head of marketing Melanie Hahn, and VP of communications Patrick Lenihan have reportedly filed their resignation letter in roughly the last week. All declined to comment further on the public relations nightmare.
"This is the first wave of resignations, and the company expects more," a source said, noting the executives were not told to leave their posts by the SoftBank-backed Better.com.
According to the Daily Beast, Garg's decision to lay off 900 employees on Dec. 1 came just a day after the company reportedly secured $750 million in capital from investors.
In a subsequent video call with Better's remaining staffers, Garg insisted those he had just fired mostly just worked two hours per day on average.
However, multiple sources would hit back at the allegation, noting that some of the laid-off workers used to be the top performers of the company that was deemed among America's fastest-growing startups.
By Tuesday, the viral mass-firing CEO had since issued an apology to the affected employees.
"I realize that the way I communicated this news made a difficult situation worse," he said in the letter. "I am deeply sorry and committed to learning from this."
In August, it was found that Garg offered a high-ranking company official named Elana Knoller some stock options that were potentially worth tens of millions of dollars. The woman also reportedly received at least $8,000 per month for two homes, including one in Puerto Rico, among other perks.
Sources are claiming no other executive got a comparable deal at Better.
Other allegations would emerge in lawsuits involving Garg, such as that his companies' misappropriation of tens of millions of dollars from prior businesses and engaging in fraudulent activities. He is also accused of using ill-gotten money and stolen tech to establish Better.com.
In 2019, one deposition noted the controversial figure threatened a former business partner, who was once the best man at his wedding, that he would "staple him against a fucking wall and burn him alive."
The web of controversies and lawsuits have deeply impacted Better, causing them to lose Morgan Stanley on a possible IPO. The move would later see the company go public via a SPAC at a whopping $7.7-billion valuation.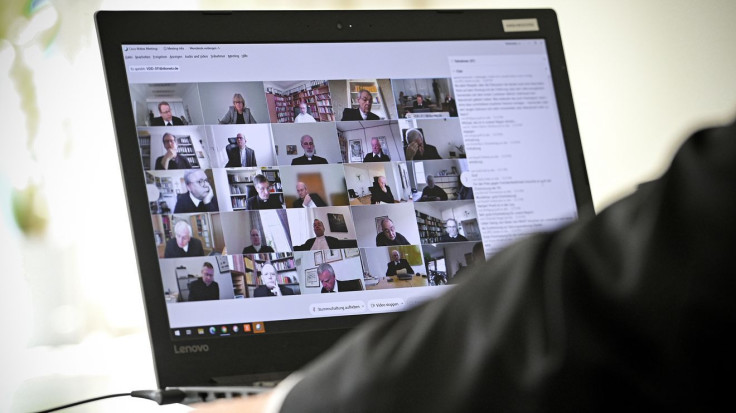 © 2023 Latin Times. All rights reserved. Do not reproduce without permission.