The Center for Export and Investment of the Dominican Republic (ProDominicana) reported that the nation's overall exports hit $12.3 million, Diario Libre reported.
After registering a total of $5.8 million, the United States was the destination of 47.2% of the Dominican shipments.
Reviewing the statistics reveals that Switzerland came in second, accounting for $1 million, or 8.36% of the total.
During the year 2022, Haiti, which is listed as the Dominican Republic's second-largest trading partner, came in third with 8.28% of the total exports, or $1 million.
The Central Bank of the Dominican Republic (BCRD), in its most recent report, predicted that overall exports would amount to $14.1 million, of which $8 million would come from free zones.
Total exports from the Dominican Republic were $909 million just in December.
The following were the most outstanding products according to ProDominicana.
Gold, including gold platinum, raw, for non-monetary use (excludes dust), obtained 9.77% with $1.2 million of the total exported.
"Pure" cigars include blunt cuts and "puritos" that contain tobacco, with 7.64% of the total exported, reaching 947.03 million dollars.
Medical, surgical, or veterinary instruments and devices, ncop (7.08 %).
Circuit breakers (5.89%).
Articles of jewelry and their parts, of precious metals other than silver, includes coated or clad with precious metal "plated" (excludes more than 100 years) 4.52%).
Ferronickel (4.01%).
T-shirts and t-shirts, knitted, cotton (3.05%).
Cocoa beans, whole or broken, raw or roasted (1.6%).
Fresh or dried bananas (bananas excl.) (1.49%).
Electrodiagnostic devices include devices for functional exploration or for monitoring physiological parameters (excludes electrocardiographs, diagnostic devices for ultrasonic exploration "scanners", diagnostic devices for magnetic resonance imaging, and scintigraphy devices) (1.45%).
Sterile catguts and similar sterile ligatures, for surgical sutures and sterile adhesives for organic tissue used in surgery to close wounds; sterile laminae; Sterile absorbable hemostats for surgery or dentistry ( 1.45% ).
An instrument was identified by ostomy use (1.42%).
Plastic articles and articles of other materials of headings 3901 to 3914, ncop (excludes products from 9619) (1.24 %).
Crockery and other articles for table or kitchen service, of plastic (1.24%).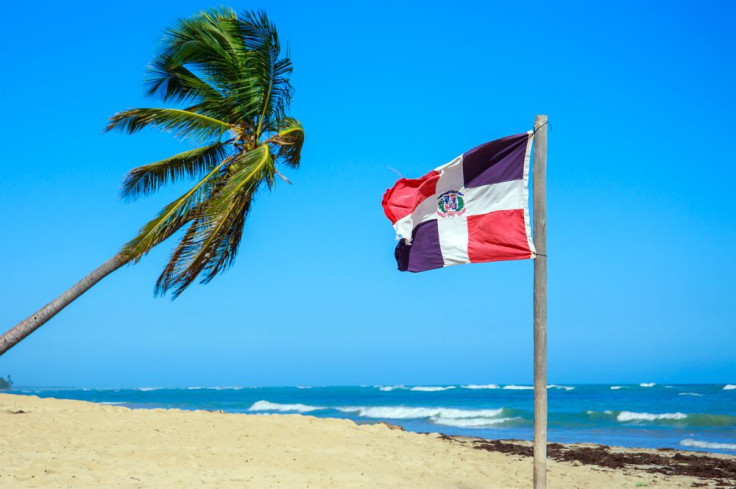 © 2023 Latin Times. All rights reserved. Do not reproduce without permission.