On Wednesday, conservative political commentator Tucker Carlson railed against Prince Harry and his wife Meghan Markle after the Sussexes aired concerns over the spread of misinformation on Spotify podcasts, such as Joe Rogan's show.
Over a chyron that reads "Fake Duchess and Brain-Dead Husband Threaten Spotify," the "Tucker Carlson Tonight" host accused Harry and Meghan of contributing to pro-censorship demands faced by many companies today, an environment where it is "virtually impossible" to run a public company.
"The political pressure is coming at these companies from all sides—from activist investors, the media, their employees. Every day is a brand new crisis," he said. "Under those circumstances, it is impossible to think clearly, to stand on principle, or even consider your own best interest long term."
Carlson's latest tirade against the royal pair came after they weighed in on the dangers of fake news, saying in a Jan. 30 statement via their organization Archewell Foundation that "hundreds of millions of people are affected by the serious harms of rampant mis- and disinformation every day."
In the wake of the statement, Spotify has vowed to improve its policies by adding COVID-19 content advisory labels in podcasts tackling the health crisis. Notably, Harry and Meghan first voiced their concerns over Spotify's handling of the issue in April.
Carlson further rambled about the Sussexes' $25 million podcast deal with Spotify "for essentially no work," noting that unlike musicians like Neil Young and Joni Mitchell who pulled their music out of the platform, Harry and Meghan would not dare to boycott the streaming giant.
"These two have been paid about a million dollars for each minute of talking they've done," Carlson said per the Daily Beast. "That's a good gig. It's too good to leave."
Meanwhile, an old Joe Rogan podcast from "The Joe Rogan Experience" has resurfaced online in the wake of the Spotify controversy. In that content, Rogan addressed Harry and Meghan's royal exit in Jan. 2020 by mimicking the Queen.
He then called Markle a "little American hussy" as he spoke to former CIA agent Mike Baker, the Independent noted.
"She's going to turn him into a Kardashian. That little American hussy has ruined my prince," Rogan continued. "They're already so popular all they need to do is start endorsing f***ing makeup lines and sneakers and watches and s***.'"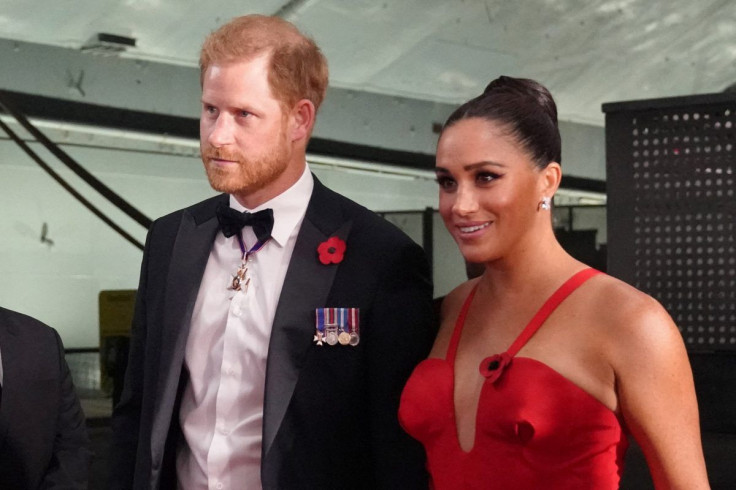 © 2023 Latin Times. All rights reserved. Do not reproduce without permission.