A family in Colindale was attacked with acid in what the victims said was a case of mistaken identity. A man, 43, a woman, 36, and a child, 10, were all harmed during the attack and transported to the hospital.
At 7:20 p.m. on Monday, July 12, emergency personnel raced to the apartment in Beaufort Park after responding to a claim of an incident involving a "corrosive substance."
The family suffered non-life-threatening injuries, according to authorities, and have subsequently been released from the hospital. Neighbors in the area were outraged, believing the attack was carried out by a stranger who knocked on the door.
Scotland Yard told media outlets that no arrests have been made and that an investigation into the circumstances is ongoing.
The father, who asked not to be named, told MailOnline, "My wife answered the door and then I heard lots of screaming. I rushed to see what was going on and then I felt my legs burn. I didn't really know what was going on."
He went to say that he had no idea what the incident is all about.
"I saw the person who did this and didn't recognize him," he said. "I think we've all been the victims of mistaken identity. This attack has nothing to do with us because we are not that sort of family."
He went on to say that his 10-year-old daughter had had the "worst injuries" but was recovering well. The couple also has an 8-year-old daughter who was not hurt in the attack.
The family has momentarily relocated from their ground-floor flat in the Beaufort Park area. Burn traces could still be seen, as cops monitored the area outside their front door.
"We honestly don't understand why this has happened to us," the wife said. "Now is not a good time for us to speak about it because we are very upset."
Police raced to the area minutes after the incident and shut off the new build block, barring residents from entering until Tuesday morning, according to neighbors.
On social media, footage has surfaced of police officers pouring water over their coworkers on the sidewalk, ostensibly to wipe away the acidic substance.
The building's corridor is heavy with a chemical odor, and the floor outside two ground-floor units, one of which is said to have been the focus of the assault, looked to be burned.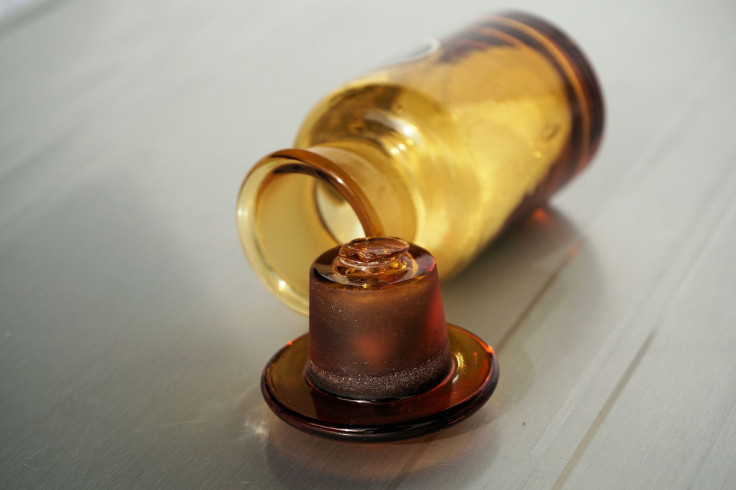 © 2023 Latin Times. All rights reserved. Do not reproduce without permission.