The family of Anton Black has filed a federal lawsuit against the police officers responsible for the death of the black teenager two years ago. Black died in September 2018 at the age of 19.
Two former officers of the Greensboro, Maryland police as well as the town's former police chief were the people penned in the complaint. They are said to be the chief protagonists behind the death of Black and are being accused of covering up the incident, the Associated Press reported.
At the time, body camera footage showed Black being restrained by officers who was already handcuffed and in leg shackles for over five minutes. The 19-year-old suffered a medical emergency from there which would, later on, be determined as cardiac arrest.
"It is staggering how much was done wrong in this case that was improper, illegal, unethical and disgraceful," Ken Ravenell, the attorney representing Black's family, said. "But today we took a bold step towards justice for Anton Black and against the police officers who took his life and also against those who were complicit in covering up the injustice."
Recalling the events that happened on that day, officers received a call about a man dragging a boy down the street. Greensboro officer Thomas Webster IV confronted Black with the police treating the case as a kidnapping. According to Black's family, the boy was a friend and not in any danger.
Video footage showed Black running away from the officer when he was told to put his hands behind his back. Authorities chased the teenager and Black locked himself inside a car. One of the officers shattered the car window with his baton and used a Taser to shock Black.
Black got out and struggled with Webster, Ridgley Police Chief Gary Manos, Centreville Police Officer Dennis Lannon and a civilian.
When Black's mother saw the scene, she screamed her son's name and pleaded for the officers to stop. Black became unresponsive and later died. The family of Anton claims that the teenager had mental health issues and officers used excessive force.
The case is being likened to the case of George Floyd who was killed as he was being restrained by officers in Minneapolis last May 25. The incident marked mass protests against police brutality and racial injustice that spread globally.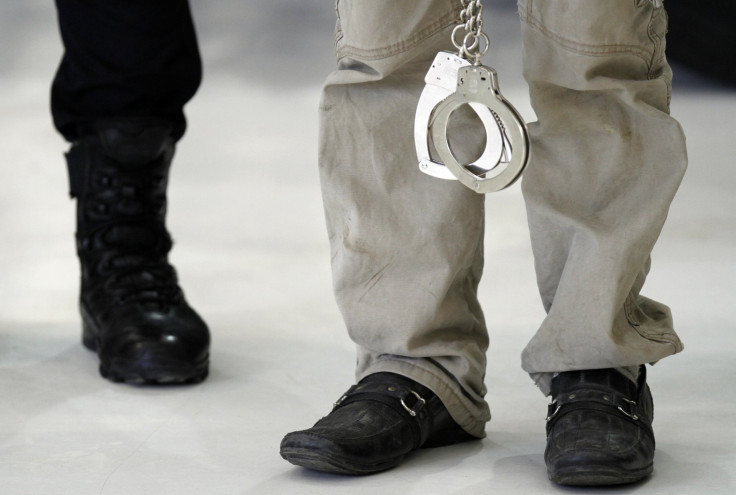 © 2023 Latin Times. All rights reserved. Do not reproduce without permission.