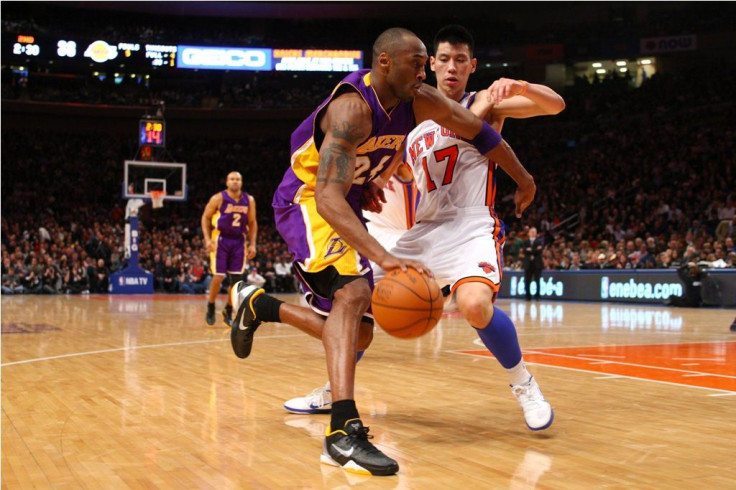 Kobe Bryant died on the morning of Jan. 26 and his untimely passing shocked the world. Americans and fans from other countries paid tribute to the basketball star, and people who knew him have posted emotional messages for his sudden departure.
With all the good words and touching tributes, it is clear that Bryant left the world with a great legacy that will never be forgotten. Since the day of his demise, his fans, family and friends continue to honor him in various ways and one fan from Vancouver, Canada who said that Kobe is his role model even started a petition to change the NBA logo to Kobe Bryant's silhouette.
Since 1969, the American professional basketball league has featured a logo that was created by Alan Siegel. It was learned that the design features the outline of Jerry West, another LA Lakers legend.
According to the Los Angeles Times, for many years, West was reluctant to admit that the league is using his figure in the iconic NBA emblem. It was only in 2017 that he acknowledged it was indeed his silhouette and said that for him, it was flattering but embarrassing too at the same time.
In any case, as of this time, more than two million people have already signed up and they are already close to the target of gathering three million signatures. In the petition that was posted on Change.org on Monday, Jan. 27, the starter of the request, Nick Moghtader, wrote: "With the untimely and unexpected passing of the great Kobe Bryant please sign this petition in an attempt to immortalize him forever as the new NBA Logo."
The petitioner was overwhelmed with the results as he was able to get millions of people to support his call. He revealed that initially, his goal was to get just 100 people to sign up and never imagine that his petition would get this "incredibly big."
"What led me to make the petition was the fact that Kobe Bryant was a role model not only to me but to countless fans," Moghtader told CBS News in a separate interview on Tuesday. "I thought that making him the NBA logo would be an amazing way to immortalize him in the NBA forever."
Kobe Bryant and her 13-year-old daughter Gianna died with seven other people as their helicopter crashed in Calabasas, California. They were survived by his wife, Vannesa and sisters Natalia, Bianka and Capri. Lastly, the NBA superstar holds five titles with the Lakers and retired in 2016 with two Olympic gold medals.
© 2023 Latin Times. All rights reserved. Do not reproduce without permission.