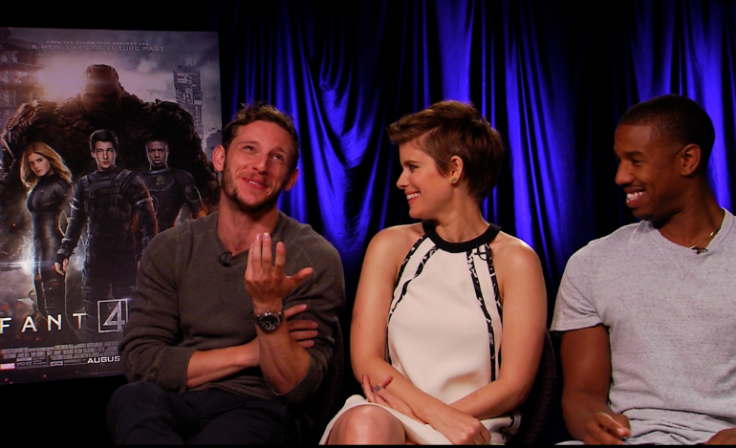 You'd be surprised to know that director Josh Trank didn't really encourage the cast of "Fantastic Four" or "Fant4stic" to read the comic books in order to prepare for their action-packed roles. Even though the superhero film is based on the Marvel Comics superhero team of the same name, the 2015 flick has a complete different angle.
"It's an original story, you don't want to think too much about the comic books that are already established in a group," Michael B. Jordan told Latin Times. "It's so much fun finding the chemistry within the film and growing together and establishing that bond," he added of the movie's cast.
In the film, Jordan portrays Johnny Storm, who later transforms to the Human Torch, with the ability to shoot fireballs and fly. As a comic book lover himself, the 28-year-old actor said he was very familiar with his character.
"There wasn't that much studying to do ," he said. "It was just getting on the same page with our director. Figuring exactly what kind of performance, what kind of tone, what kind of film he was trying to make. He was very specific and we took it from there."
Meanwhile, actress Kate Mara said she wasn't familiar with the comics prior to taking on the role of Susan Storm and the Invisible Woman in the film. "I wasn't that familiar with the comics," Mara admitted to Latin Times. "But we were aware that we were making a modern version and something new. It's not a remake of any kind. I relied on our director and the script and took it from there."
You can catch these modern-day superheroes, alongside Miles Telle (Mr. Fantastic) and Jamie Bell (Thing), when "Fantastic Four" premieres on August 7th in theaters nationwide!
© 2023 Latin Times. All rights reserved. Do not reproduce without permission.