A Brooklyn man was stabbed by his boyfriend and left to die in the lobby of a posh New York apartment building on Friday, Nov. 26, after his paramour reportedly found a new coat that had been gifted by the victim's current girlfriend.
Forty-year-old Ernest Diaz, a father of three, was killed by his 56-year-old boyfriend Vito Bauza in Bauza's apartment after the victim reportedly showed up wearing a new coat bought for him by his new girlfriend, whom he met while working as a bouncer at a strip club, the New York Daily News reported.
"I never saw that much blood in my life," Bauza's neighbor Patricia Sacco said.
Diaz had previously worked as a bouncer, a security guard, and a sex worker, in an attempt to care for his former longtime girlfriend and their three children. Bauza and Diaz have reportedly been together for almost two decades, with Bauza helping Diaz pay for his bills, according to Gay City News.
Diaz and Bauza had reportedly been having problems with their arrangement, largely stemming from financial woes. When Diaz showed up with the new coat, Bauza was unable to control himself and stabbed Diaz with a knife while he was in the shower.
Bauza surrendered to officers the next day and is currently being held on Rikers Island without bail, with the police set on charging him with Diaz's murder.
Among the people that Diaz leaves behind are his former lover and surrogate father Hank Harjo, an 80-year-old man whom Diaz's children called "Uncle Hank." He was shocked by the killing, having had to find it out through a news website.
"I told him, 'Hello Ernest, happy Thanksgiving,'" he said, remembering a message he sent to Diaz that day. "And then I didn't hear anything."
Diaz was cremated, with his former longtime girlfriend and mother to his three children asking for privacy as they grieve for his death.
"Please keep in mind that he leaves behind 3 children . . . They don't need any misinformation or stories about their father being put front and center for a few minutes of attention," she said in a Facebook post.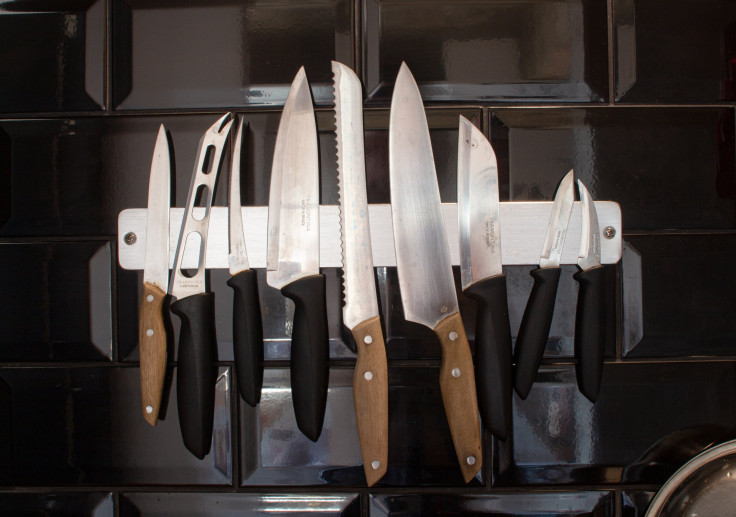 © 2023 Latin Times. All rights reserved. Do not reproduce without permission.