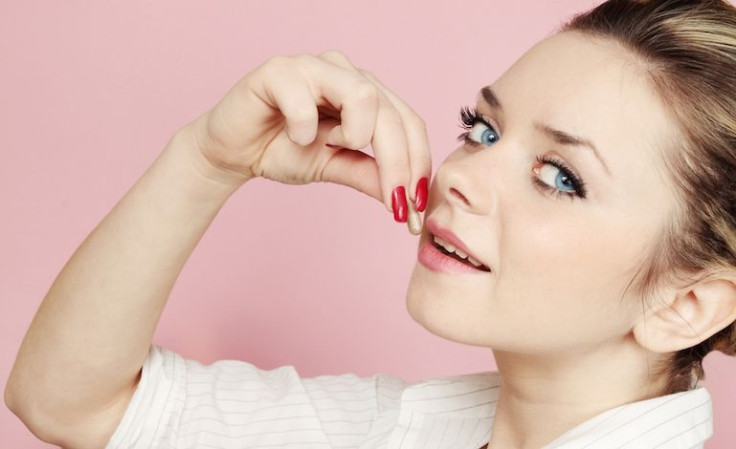 The "little pink pill" or female viagra has been approved by the U.S. Food and Drug Administration Tuesday, becoming the first drug of its kind allowed on the market.
Flibanserin, which will become available by Oct. 17 under the name Addyi, has been called "Viagra for women" although it works quite differently from the erectile dysfunction drug for men. Supporters say the new drug is necessary for the millions of women suffering from low sex drive, while opponents of the drug say it's not worth the side effects. Whatever side you're on it's still a momentous day for Sprout Pharmaceuticals.
"It has been a remarkable journey to get to this breakthrough moment. Today we celebrate what this approval means for all women who have long awaited a medical treatment option for this life impacting condition," said Cindy Whitehead, chief executive officer of Sprout. "We applaud the FDA for putting the patient voice at the center of the conversation and for focusing on scientific evidence."
If you're thinking about taking the drug yourself or just want to know more check out these 10 things you should know about the first pill to enhance women's libido below:
1. Addyi is the first and only FDA-approved treatment for generalized hypoactive sexual desire disorder (HSDD), the most common form of female sexual dysfunction, affecting up to 1 in 10 women in the United States.
2. Addyi is indicated for the treatment of premenopausal women with acquired, generalized HSDD as characterized by low sexual desire that causes marked distress or interpersonal difficulty and is NOT due to:
A co-existing medical or psychiatric condition,
Problems within the relationship, or
The effects of a medication or other drug substance.
3. The FDA has rejected the drug twice in the past five years in 2010 and 2013, but an advisory panel of medical experts in June voted 18-6 to recommend approval if more safety restrictions were added.
4. Panelists expressed concerns about potential side effects such as low blood pressure, fatigue and fainting, and questioned data on how the drug may interact with alcohol or birth control pills. But supporters of the drug say the benefits may outweigh the risks for many women.
5. Whitehead says the drug has been studied in more than 11,000 women, and performed better than a placebo by all measures examined. "We sort of demonstrated the benefits across the studies and characterized the risks," she says, adding that the most common side effects were dizziness, nausea and sleepiness.
6. The sleepiness didn't impair driving the next day, she says, and fainting was related to a "challenge study" looking at how the drug interacted with alcohol. She says the drug label will include a warning about this potential interaction.
7. Flibanserin differs from erectile dysfunction drugs such as Viagra, which is taken just before sex and increases blood flow to the genitals. Flibanserin is taken daily before bedtime and affects brain chemicals.
8. An interaction between Addyi and alcohol increases the risk of severe hypotension and syncope. Alcohol use is contraindicated.
9. Addyi can cause Central Nervous System Depression or CNS depression (e.g., somnolence, sedation).
10. Patients should stop taking the drug after eight weeks if they do not see any improvement, notes the FDA release.
© 2023 Latin Times. All rights reserved. Do not reproduce without permission.