A female cop from Tennessee has spoken and claims that she was "cracked" as she was going through a difficult divorce with her husband, the reason why she got out of control.
The cop, Maegan Hall, was fired for reportedly having sex with several fellow officers. She claims that those linked to her would stick their "d***" in anything, the Post reported.
The 26-year-old explained the reason behind her escapades and the reason why these got out of hand which was contained in a transcript obtained by WSMV4.
"Me and my husband were kind of on the verge of a divorce and I just cracked and then it just kind of got out of hand," Hall said in the transcript.
"I got stupid, I got desperate, I guess and guys are guys and they'll stick their d— in anything," she added.
It was added that Hall sat down with Andrew Patton, the head of the department's human resources where she underwent three interviews.
In one part of the transcript, the 26-year-old admitted to having oral sex with Sgt. Lewis Powell inside a police substation. She admitted that their affair included a lot of sex, stemming from the troubles that her marriage was into.
Hall added that things got a bit complicated when she tried to break it off with Powell. She claims that it reached the point where the latter threatened to kill himself by drinking an entire bottle of whisky and getting into a car wreck.
"It's because of you and you did this to me and you hurt me," Powell allegedly said to Hall.
The affair would eventually end after Powell got into an affair with someone else.
Hall also confessed to having sex with another officer Larry Holladay. There was also an alleged threesome with another officer, Patrick Maglioco and his wife.
"When Mags was like right by us, and then on the couch Mags was like 'if y'all start making out, maybe Jed will get into, my husband, into the idea,'" Hall recounted. "And when we started making out, Jed was like, 'no.'"
The 26-year-old ex-cop also reportedly exchanged nude photos with multiple police officers.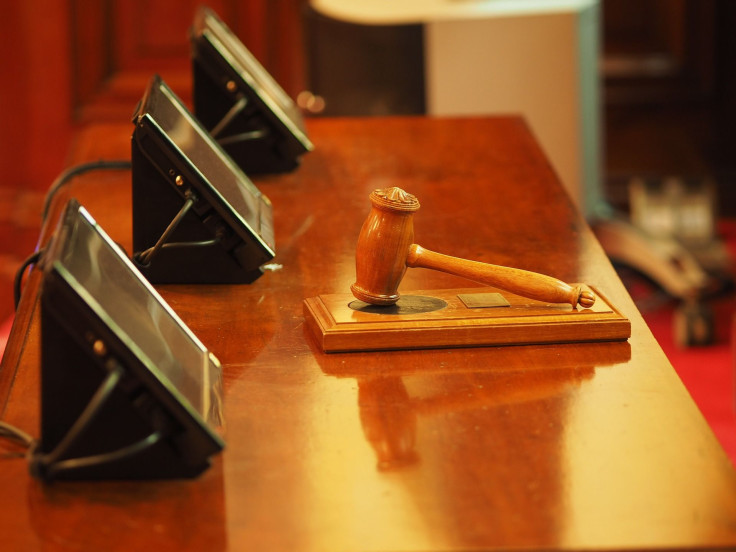 © 2023 Latin Times. All rights reserved. Do not reproduce without permission.