A female US service member claimed that a small group of male Afghans rescued from Afghanistan and brought to Fort Bliss, New Mexico assaulted her, and now the Federal Bureau of Investigation (FBI) are investigating it.
Lt. Col. Allie M. Payne, the director of public affairs for Fort Bliss, said that the woman, who was helping the Afghan evacuees, claimed that the incident took place on Sept. 19, reported ABC News. She said that the woman had received counseling and medical care.
Payne said that they take the allegation seriously and referred the matter to the FBI. For them, the well-being and safety of their service members is important.
The woman was assaulted by at least three Afghan men near her car after she arrived the Doña Ana Complex for duty, sources told ABC-7. The sources said that the attack wasn't sexual and that the woman was physically doing fine.
Following the incident, security measures like safety patrols, increased lighting and enforcing a buddy system will be added.
FBI El Paso said that they got the referral from Fort Bliss, and their office is investigating it.
The complex is used as a firing range, but was converted into a tent city for Afghans, who were evacuated a few weeks ago in the wake of the Taliban taking over Afghanistan. According to US officials, around 10,000 people are staying in the complex until they can be resettled, and all of them went through vetting process before they were flown to the US.
About two weeks ago, Fort Bliss was chosen as a facility by the Biden administration, reported ABC News. Talking about the facility, Liz Gracon, a senior State Department official, said, "Every Afghan who is here with us has endured a harrowing journey and they are now faced with the very real challenges of acclimating with life in the US."
There have been other incidents in facilities arranged by the US for Afghan evacuees. Earlier this month, two Afghan evacuees were arrested at Fort McCoy, Wisconsin. Bahrullah Noori allegedly tried to engage in a sexual act with a minor, and Mohammad Haroon Imaad was charged with strangling and suffocating his wife.
About 13,000 people related to the resettlement are being kept at Fort McCoy, as per court documents.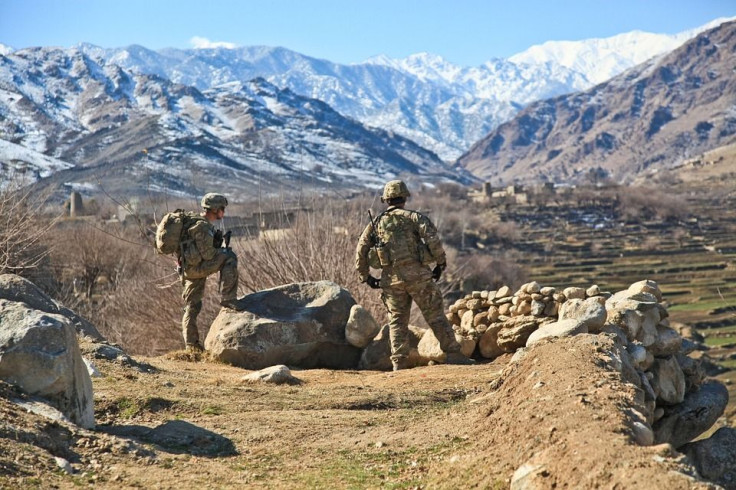 © 2023 Latin Times. All rights reserved. Do not reproduce without permission.