More than a month since the Taliban seized control of Afghanistan, residents trapped in the wrecked country fear the Sunni Pashtun insurgents could "brainwash" locals under 18 years of age to turn them into suicide bombers and ambushers.
Since the fall of Kabul on Aug. 15, the Taliban fighters have launched a campaign of terror and carried out multiple attacks against non-Islam believers, foreign members of the media, individuals who served the previous Afghan government, as well as those who worked alongside foreign armies during the 20-year occupation.
On Aug. 26, the suicide bombing at the Abbey Gate of Hamid Karzai International Airport claimed the lives of at least 169 Afghans, 11 U.S. Marines, a U.S. Navy sailor, and a U.S. Army soldier as thousands of people desperately tried to flee Afghanistan.
It forced the U.S. to retaliate and launch U.S. airstrikes on ISIS-K terrorists, which claimed responsibility for the chaos at the international airport. The Pentagon has since admitted that their attack killed as many as 10 Afghan civilians, including up to seven children, CNBC noted.
"As the combatant commander, I am fully responsible for this strike and its tragic outcome," U.S. Marine Corps Gen. Kenneth McKenzie, commander of U.S. Central Command, told the media. "I offer my profound condolences to the family and friends of those who were killed."
The insurgents ruled Afghanistan under the harsh implementation of the Shariah Law, forcefully recruited thousands of underage children to assist with their terror operations. The American and allied forces ousted them in October 2001.
In 2015, the terrorist group reportedly began building their military force again, luring vulnerable children into their ranks and giving them military training, according to the Republic World.
They would reportedly use madrassas or Islamic religious schools to train the kids, aged between 13 and 17, in armed combat and later deploy them at various locations to further indoctrinate them about their ways.
A report by Human Rights Watch (HRW) also noted that children as young as 6 years old were being deployed to install improvised explosive devices or used as suicide bombers, noting thousands of these children may remain in Taliban ranks today.
Vulnerable children are often used to carry out such attacks as they are easier to manipulate and appear to less likely arouse suspicion than adults, according to the HRW.
While the insurgents continue to vehemently deny coercing the children in "jihadic operations," citing that their code of conduct bans "boys without beards" in military centers, the United Nations has verified hundreds of reports that the Taliban recruited and used children in recent years, particularly in 2020.
Over the past 20 years, it is estimated that the conflict in Afghanistan saw at least 33,000 children soldiers killed or maimed. The findings sparked calls for the international community to help curb the use of child soldiers in Afghanistan, which would see the release of children from Taliban ranks.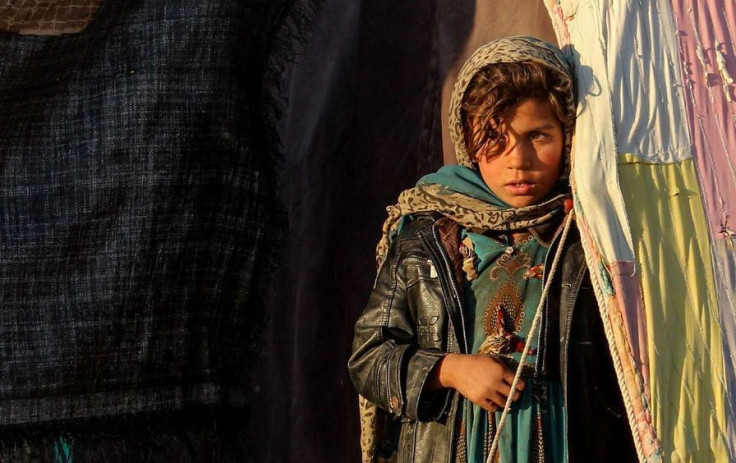 © 2023 Latin Times. All rights reserved. Do not reproduce without permission.