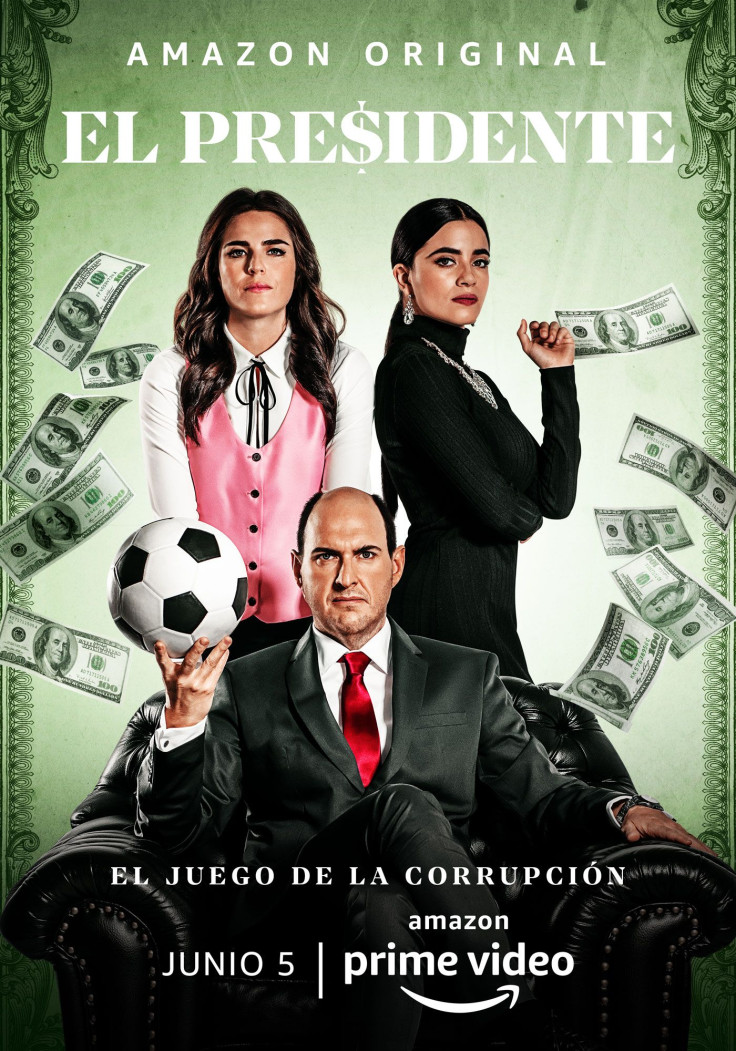 The highly anticipated Amazon Original series El Presidente is set to premiere globally on Friday, June 5, 2020. The video series will bring the story of the 2015 "FIFA Gate" corruption scandal exploring the sports scandal that rocked the world through the story of Sergio Jadue, a small‐time Chilean football club president who rose from obscurity to become a key player in a $150MM bribery conspiracy at the hand of the infamous president of the Argentine football association, Julio Grondona.
The original series will document how against all odds, Sergio Jadue is elected president of Chile's soccer association, as a front for the group of businessmen who are actually running things. When he takes over this position, he finds he has everything he always dreamed of recognition, a higher social standing, and all the money he lacked during his rough childhood in La Calera, his hometown.
Overcome with ambition, the president can no longer be controlled by those who put him in power. He explores the limits of his authority, from Santiago, Chile, to Luque, Paraguay, the capital of South American soccer and headquarters for the cartel that has controlled the business for almost half a century. This web of corruption was devised by an Argentinean man called Julio Grondona, godfather, and monarch of South American soccer and its related businesses.
Now in his golden years, "Don Julio" takes the young Jadue under his wing, which will set him against his long-standing nemesis, a Colombian man named Luis Bedoya. However, as Don Julio often says, "Everything passes, and everything arrives as well."
The FBI doesn't miss a single one of Jadue's steps, nor of the rest of the CONMEBOL presidents'. Cornered by the FBI, the Chilean man is left with no other option but to accept being the organization's mole inside the CONMEBOL in exchange for becoming a protected witness. Once he becomes the FBI's "rat", unbeknown to his family, his country, and Grondona himself, Jadue will bring down each one of the South American soccer administrators, with the objective of becoming the mafia's new capo. But the FBI seems to have different plans for him.
The eight one-hour episodes stylized dramedy series will be featuring a star-studded cast including Karla Souza (How to Get Away with Murder), Andrés Parra (Pablo Escobar: El Patrón del Mal) and Paulina Gaitán (Diablo Guardian), among others. The series is written and directed by Academy Award-winning director and screenwriter Armando Bo (Birdman) who is also an executive producer on the series, along with directors Natalia Beristain (Luis Miguel: La Serie), Gabriel Díaz (Bala Loca).
In addition to Bo, El Presidente is co-produced by Gaumont with production partners, Fabula, the Academy Award-winning production company led by Pablo and Juan de Dios Larraín; and Argentina-based production company Kapow.
© 2023 Latin Times. All rights reserved. Do not reproduce without permission.