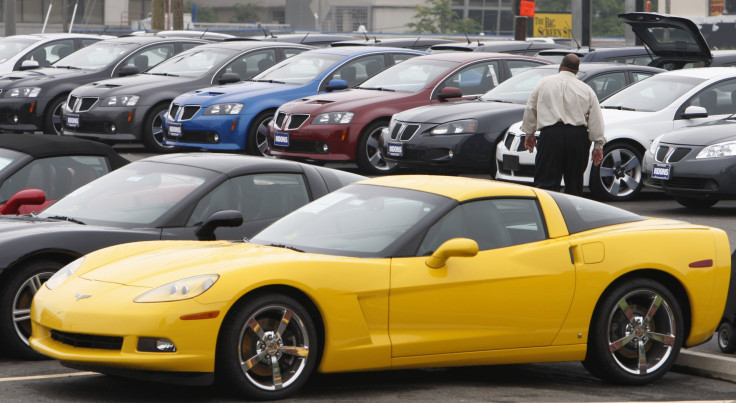 Thousands of Latino and African American car buyers have paid higher interest rates on auto loans since at least 2010 due to the discrimination-enabling practices of one of the country's largest auto lenders, according to the Consumer Financial Protection Bureau. Fifth Third Bank has denied intentional wrongdoing and agreed to pay $21 million dollars to former clients to settle the allegations, the Washington Post reports.
What did the company have to say about the apparent discrimination, which at first glance look like a loan tax on Latinos and other dark-skinned people?
"It is important to understand that Fifth Third is not involved in the transaction between dealers and their customers. Instead, dealers ask Fifth Third for an offer to purchase the contracts they enter into with customers at a discount (often referred to as the 'buy rate')," the Ohio-based company said in a statement .
In other words, the discrimination was outsourced to the dealerships. It's kind of like how Nike used to say that it didn't have child labor problems because it didn't own any factories -- all of the exploitation was spearheaded by subcontractors.
A dealer markup on the "buy rate" led to a systematic premium charged to minority lenders. Officials say that Hispanic and African American borrowers paid up to 2.5 percent more for car loans regardless of their creditworthiness.
The Justice Department alleges that the average victim was obligated to pay $200 more over the life of their loan.
Fifth Third said in a statement that it "strongly opposes any type of discrimination" and that "in reaching this settlement, Fifth Third stands firm in its conviction that we have treated and will continue to treat our customers in a fair, open and honest manner," according to Cincinnati.com.
Coinciding with the day of the CFPB settlement, the company launched a public relations campaign targeted at minority borrowers in the housing market.
© 2023 Latin Times. All rights reserved. Do not reproduce without permission.