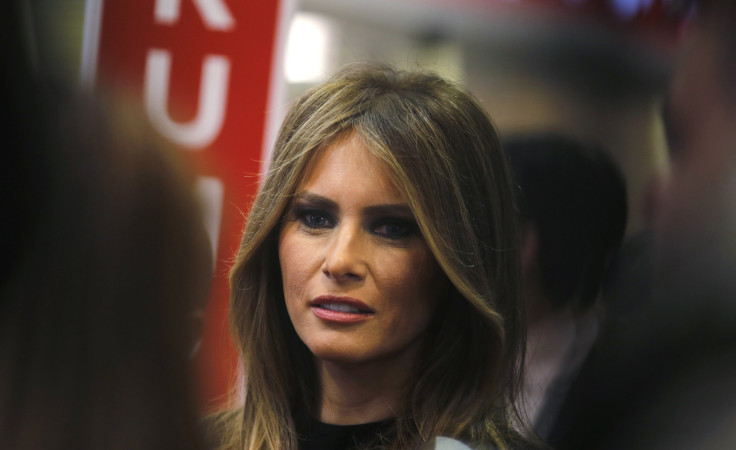 U.S. First Lady Melania Trump reportedly shares a cold relationship with Karen Pence, wife of U.S. Vice President Mike Pence. A new biography written by CNN correspondent Kate Bennett details instances proving their distant relationship despite their united front.
Bennett shares that in the aftermath of Hurricane Harvey in the U.S., while aboard a jet going to Corpus Christi, Texas, Karen was not seated with Melania Trump in her spacious and private cabin. Instead, she was surprisingly seated among aides.
"Watching someone who looked a lot like Karen Pence, moving from the section ahead of ours, typically where aide and advance teams sit and head toward the back lavatory," Bennett recounts. She says that Karen's place inside the plane meant only one thing: Either Melania did not invite her to her spacious cabin, or Melania did but Karen did not accept her invitation.
Bennett also shares that after that particular flight, Melania, who stands at 5'11, refused to remove her four-inch heels, which she usually does when she appears alongside someone shorter than her. The CNN correspondent notes in her book how the First Lady towers "almost comically" over Karen, who is much more petite and was wearing her flats that time. Melania reportedly did the same during their April 2019 trip to North Carolina, when she refused to change into lower shoes as she arrived with Karen.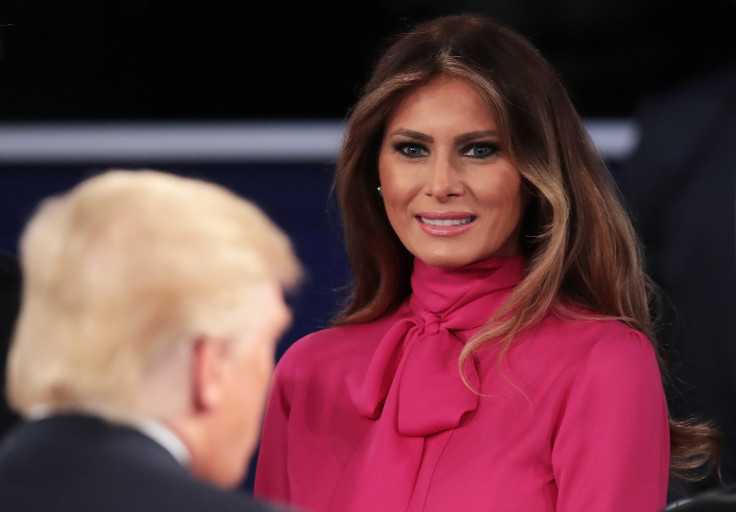 While the biography claims that Melania and Karen share an icy relationship behind the scenes, both women have presented a friendly front in their recent outings. Just last month, they were together to assemble comfort kits for U.S. troops deployed overseas.
At the American Red Cross' Washington, D.C. headquarters, Melania and Karen Pence spent the holiday with the spouses of Cabinet secretaries, assembling the holiday care packages for the troops in Romania, Poland, Iraq, and Kuwait. Photos from the said Red Cross event showed Melania and Karen all-smiles and being friendly with each other.
It remains unknown how Melania and Karen really get along behind the scenes, but one thing is for sure: If Bennett's claims are true, then both ladies are pretty good actors.
Bennett's book, "Free, Melania: The Unauthorized Biography" is set for release on Tuesday.
© 2023 Latin Times. All rights reserved. Do not reproduce without permission.