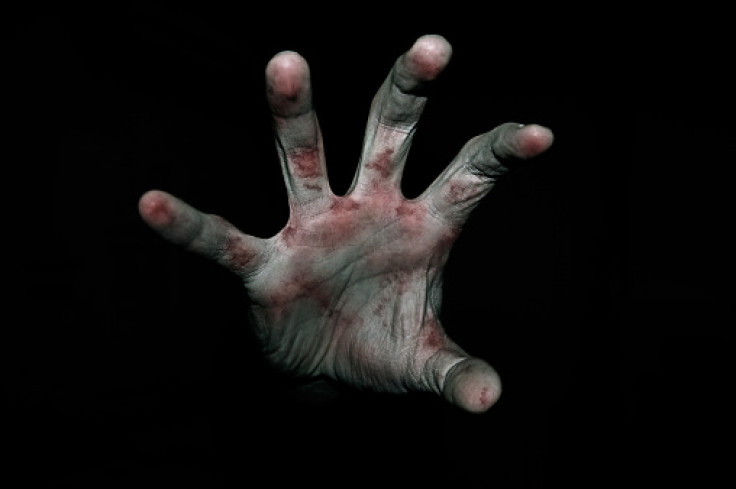 Officials in Los Angeles are raising the alarm over the "concerning" development of a "zombie drug" that can have horrific side effects on addicts, including eating away at their flesh.
When combined with other illegal substances like heroin and fentanyl, the common street drug "tranq"—also known as the animal tranquilizer xylazine—can have terrible effects. According to reports, it is being used more frequently and can cause skin and muscle to rot away, therefore L.A. authorities are now racing to find it.
"It's much more likely to stop someone from breathing and the things that come along with xylazine, it's a vasoconstrictor. So when you're injecting it, it's actually reducing the blood circulation."
Bill Bodner, a special agent with the Drug Enforcement Administration, told KTLA that the practice "really gruesomely disfiguring people."
The L.A. County Sheriff's Office launched a new initiative to monitor the prevalence of the hazardous drug, which is not intended for human consumption.
As it is not a prohibited substance, authorities have just recently made it a top priority, according to the local media, New York Post reported.
The Los Angeles Times said that the initiative started in mid-April with crime lab analysts noting the times when xylazine's early symptoms were found in substances that had been seized.
It's expected to run for a month before the next steps are mulled over.
"In the greater Los Angeles area we are seeing Xylazine as an additive within fake fentanyl pills," DEA spokesperson for the L.A. Field Division Nicole Nishida told the newspaper. "While the numbers are relatively low in our community compared to elsewhere in the United States, the presence of xylazine is now becoming more frequent and the trend is concerning."
Addiction expert Cary Quashen said he's "never seen anything like what we're dealing with right now."
"We had a woman come in and her sister had passed away from a fentanyl overdose," Quashen told KTLA. "But not only was it a fentanyl overdose (but) her skin was starting to rot, the muscles on her leg and her arm. So that's a sure sign of xylazine."
The horrible substance is present elsewhere besides just Los Angeles.
In March, the DEA issued an urgent public safety alert on the use of xylazine as a readily available cutting agent for fentanyl, which has already spread to 48 states.
According to Senate Majority Leader Chuck Schumer, the dangerous "zombie drug" has been linked to dozens of fatalities in New York.
© 2023 Latin Times. All rights reserved. Do not reproduce without permission.