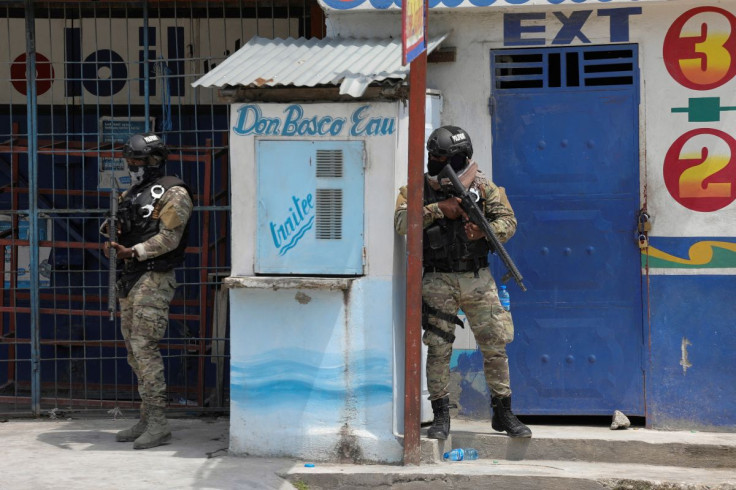 The family of Jean-Dickens Toussaint and his wife Abigail Michael Toussaint said that the couple who were kidnapped and held for ransom in Haiti have been freed.
Family members told NBC Miami that the Florida couple were released Thursday, almost a month after they were kidnapped.
They arrived back in Tamarac in Broward County last weekend.
The two were in Haiti in March to visit sick family members. They were traveling to Leogan, which is about 27 miles west of Port-au-Prince. But they never made it to their destination. The family said that they went missing on Mar. 18.
Their niece Christie Desormes said that a group of people ordered her aunt and uncle off a bus. Then they were held captive. The couple's family said that they paid more than $2,000 of a $6,000 ransom. But the kidnappers later changed the deal. Jean-Dickens' sister Nikese Toussaint said that the kidnappers told them to pay $200,000 each for their release.
Other details about their release were not available.
Last month, the State Department said that it was aware of reports that the two were missing. But they did not provide any details of the kidnapping, reported News.
After the kidnapping, Nikese said that they did not know how to reach Haiti police. So the family didn't contact the cops there. But they had reached out to the U.S. Embassy as well as the U.S. Department of Homeland Security.
The U.S. Department of State had said that they and their embassies and consulates abroad had "no greater priority than the safety and security of U.S. citizens overseas."
The department shared that when a U.S. citizen goes missing, they work closely with local authorities. They carry out their search efforts, and share information with the families of the victims however they can.
The couple has a one-year-old son who was not with them, but was staying with a relative when the two got kidnapped, said Nikese.
Given the gang violence and political unrest in Haiti, the couple's family was worried about the two making the trip, according to ABC7.
Nikese said that they were "very worried when they said they were going, we told them not to go but they wanted to go."
Americans are advised by the State Department not to travel to Haiti "due to kidnapping, crime, and civil unrest."
© 2023 Latin Times. All rights reserved. Do not reproduce without permission.