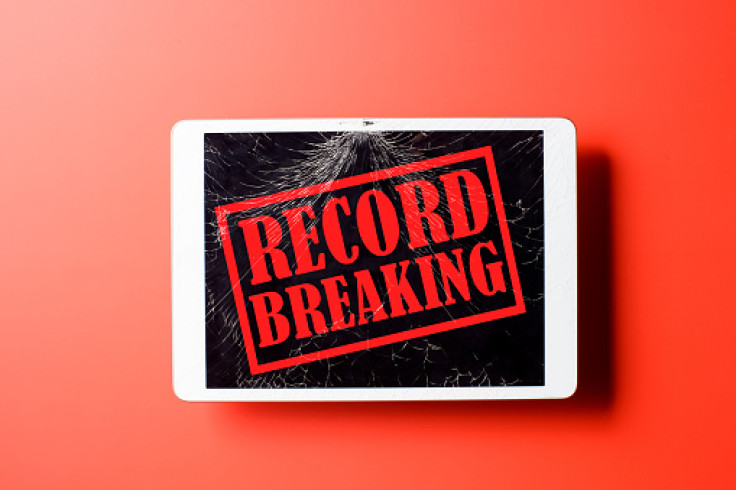 The record for the longest period spent underwater has been beaten by a scientist from Florida who calls himself Dr. Deep Sea.
A Veteran of the U.S. Navy, Joe Dituri said in a post on Instagram on Sunday that he had already spent 73 days in a habitat beneath the sea and that he intended to spend a total of 100 days there for scientific purposes.
"I'm humbled that my curiosity for discovery has led me here. My goal from day 1 has been to inspire—not only for generations to come—but for scientists around the globe who study life undersea and how the human body functions when in extreme environments," Dituri wrote.
"And while breaking the world record is an exciting milestone, my mission doesn't end here. I have 23 more days undersea to conduct research, engage with learners of all ages, and continue my journey of discovery."
The University of South Florida associate professor and biomedical engineer has been sharing his daily life underwater with viewers by releasing videos of his experiences on Instagram and YouTube.
In Key Largo, Florida, Dituri has been residing in Jules' Undersea Lodge, a habitat made of steel and glass that is 30 feet below the water's surface of a lagoon, CNN reported.
According to its website, the lodge, which typically welcomes paying visitors, is filled with compressed air and is supported on legs on the sea floor.
"It is the first and only underwater hotel where scuba diving is the only way to get to your room," the website reads.
Two American researchers, Bruce Cantrell and Jessica Fain, who spent 73 days in the same underwater lodge as Dituri, previously held the record for the most period spent living underwater in a stable environment, according to Guinness World Records.
According to his website, Dituri is investigating how well humans can survive in a solitary, constrained setting.
Dituri intends to fly in September on a specially modified airliner that will allow him to repeatedly experience zero gravity.
"It's all part of his dream to become a civilian astronaut and travel into space by 2026," Dituri's website says.
Dituri, who spent nearly three decades in the Navy before leaving to study traumatic brain injuries, has postulated that the greater pressure underwater will benefit his health.
To do tests on Dituri, a medical crew regularly dives to Jules' Undersea Lodge, according to USF.
Dituri completed a series of psychosocial, psychological, and physical examinations, including blood tests, electrocardiograms, and stem cell examinations.
The psychological effects of long-term confinement and isolation are also being studied by psychologists and psychiatrists.
On Jun. 9, the professor intends to resurface. He is keeping active in the interim. According to the Florida Keys News Bureau, Dituri gets up at 5 a.m. every day to work out.
His protein-heavy meals underwater feature eggs and salmon. He has access to a microwave.
Dituri hasn't been completely alone underwater. In the last 74 days, the undersea resort has hosted more than 30 adults and 15 middle and high school children, according to Florida Keys News Bureau.
© 2023 Latin Times. All rights reserved. Do not reproduce without permission.