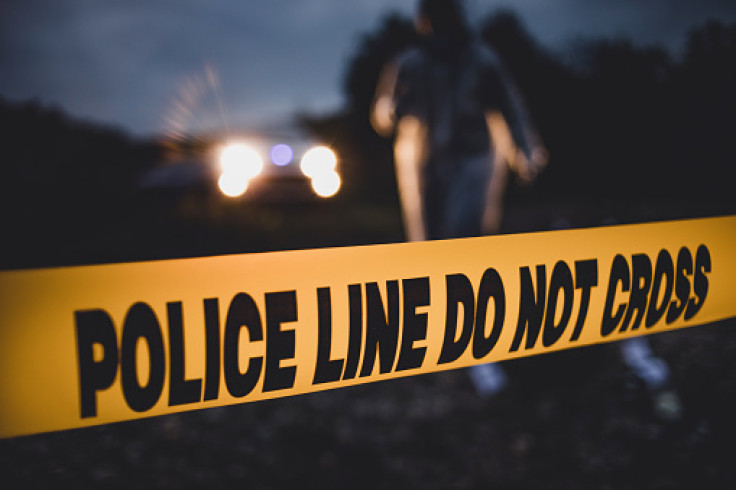 A Florida teacher was found dead next to her lover in an apparent murder-suicide, prompted by her infant's cries.
A tragic incident unfolded over the weekend as Amanda Hicks, a beloved 26-year-old teacher in Florida, was discovered deceased alongside her boyfriend.
The distressing event occurred at the Peacock Run apartments on Northwest East Torino Parkway in Port St. Lucie.
According to police, the fiancé of Amanda Hicks, a beloved middle school teacher in Florida, fatally stabbed her before taking his own life with a gun. The incident took place in their Port St. Lucie apartment early Saturday morning.
Prior to the tragic event, the fiancé had attempted to contact a family member, and shortly after, neighbors heard a loud scream followed by a gunshot. Concerned about their well-being, the family member contacted the police, requesting a welfare check.
Police responded to the scene after receiving a request for a welfare check from a relative of the male resident.
Upon investigation, police discovered that Hicks' 10-month-old baby, named Alani, was crying inside the apartment where the tragic incident took place. The apartment was locked, and the baby was found unharmed in her crib after 11 hours.
Currently, Alani is in the care of a family member. The couple had only recently moved into the Peacock Run apartments on Northwest East Torino Parkway and had been living there for just three weeks before the fiancé committed the act of murder-suicide.
Subsequently, Amanda Hicks and an adult male were found lifeless on the apartment floor. The Port St. Lucie Police Department believes that the male individual, now deceased, was responsible for killing Hicks before taking his own life.
Hicks was employed as a teacher at Dr. David L. Anderson Middle School at the time of her death, according to CBS12.
Despite the fact that neither she nor her boyfriend has been publicly named by authorities, principal Darcia Borel identified the female victim in a note she distributed to staff members.
"The Port St. Lucie Police Department has confirmed that Ms. Hicks was the victim of a homicide," Borel wrote.
"While words will never be enough to convey the shock and sadness this news has brought to our school family, it is more important than ever to come together to support one another through our grief journey.
"Additional information about memorials and opportunities for supporting Amanda's beautiful little girl will be forthcoming."
Although the last day of school for Martin County Schools was on Friday, counselors will be on hand Tuesday for children who want to talk about the unexpected tragedy, New York Post reported.
According to police, no other details about the event are anticipated to be made public.
They are not looking for more suspects since they don't think anybody else was involved.
"She just lit up the room. She had such a big, beautiful smile. She was always happy and always energetic," Hicks' friend Raquel Magallon recalled.
"This is like really shocking and really sad ... She was just an angel. She was the happiest person. She definitely brightened my day every time I saw her and I just don't know what happened with this situation. I know she's at peace now, but I pray that she didn't suffer because she definitely doesn't deserve to go out like that."
© 2023 Latin Times. All rights reserved. Do not reproduce without permission.