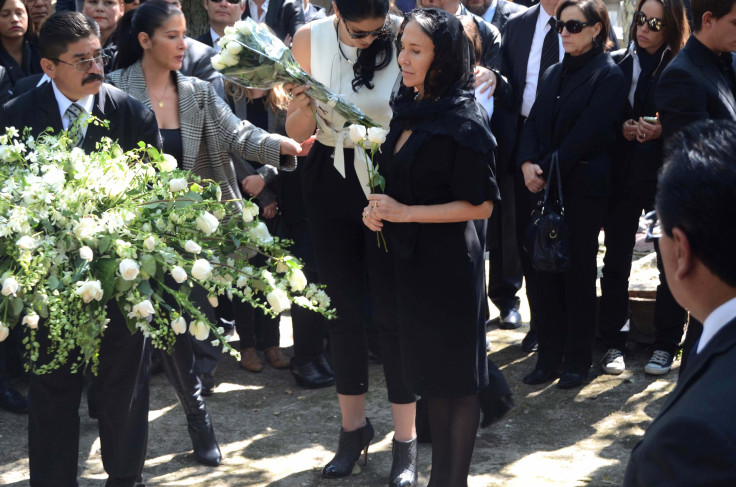 Roberto Gómez Bolaños "Chespirito's" death was a great loss for the entertainment industry in Latin America and across the world, but it seems like fans will have to wait for a while to be able to visit their comedy idol's grave. Reports indicate that the actor's widow, Florinda Meza has allegedly forbidden the entrance to the area where her late husband lays and has even asked the cemetery to install cameras all around. The allegations surfaced after a group of fans that were bringing flowers, were asked to leave and escorted out.
Sources say even people from other countries including children have gone all the way to 'Chespirito's' grave to deliver letters and flowers, and they are asked to leave them somewhere Florinda Meza can read them and decide if they can stay by her late husband's side or not. It's worth noting that Bolaños's widow has had a hard time with privacy since his death at the end of November last year. Meza even had an encounter with a cameraman at Roberto Gómez Bolaños's last goodbye in Mexico City's Estadio Azteca, where he walked across at the moment she was trying to liberate a dove for the tribute.
Other idols such as Tin Tan, Pedro Infante and Jorge Negrete also lie in the same cemetery, and their tombs are accessible to the general public for worshipping and rememberance. Hopefully Meza comes around and realizes how much people want to continue worshipping her late husband.
© 2023 Latin Times. All rights reserved. Do not reproduce without permission.