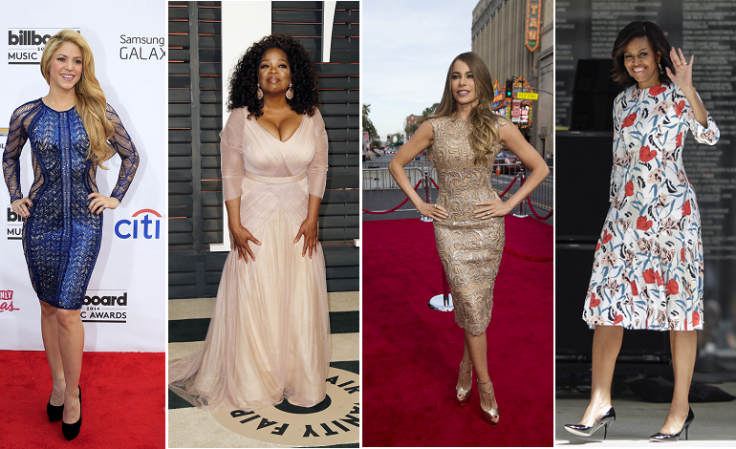 Forbes Magazine revealed its 2015 Most Powerful Women in the World list on Tuesday. President of Brazil Dilma Roussef was the only Latino woman to make it into the Top 10. Among the Top 20 we can find the controversial Cristina Fernández de Kirchner, President of Argentina, who is number 16 on the list, and Banco Santander's president Ana Patricia Botín who made the 18 position.
The women on the list embody women who have made a name out of their careers whether it is in politics, business, or entertainment. Germany's own Angela Merkel is this year's most powerful woman, she's been featured on this issue for 10 consecutive years, and she has been named number one nine times. America's favorite candidate Hillary Clinton, who is no stranger to this list either, follows Merkel as number two on the list.
Forbes determinates the positions according to the values, and examples that these women give to younger women around the world. These multimillionaire activists and philanthropy pioneers have been ranked according to their fortune, influence, media acknowledgement, and social impact. In the the top ten we can find: Merkel, Clinton, Melinda Gates, Janet Yellen, Mary Barra, Christine Lagarde, Dila Rousseff, Sheryl Sandberg, Susan Wojcicki and First Lady Michelle Obama.
Two of our favorite Colombians made the list this year. Shakira was noted by Forbes due to her contributions to charity and other organizations such as the UN, while Sofía Vergara was acknowledged for her success in Hollywood as the highest paid Latino actress on TV, and her recent development as an entrepreneur.
© 2023 Latin Times. All rights reserved. Do not reproduce without permission.