Allen Weisselberg, the former chief financial officer (CFO) of the Trump Organization, might plead guilty Thursday to a 15-year tax fraud scheme, and he is reportedly willing to testify in a possible future trial.
But he will not cooperate with the district attorney's investigation into former President Donald Trump, reported The New York Times. A source said that Weisselberg, who is a fiercely loyal and long-time employee of Trump's company, is in advanced talks to plead to the indictment, according to CNN.
A hearing for Thursday morning has been set by the judge overseeing the case. The plea deal would require Weisselberg to speak in court Thursday about the role of Trump's company's in the alleged compensation arrangement. It would require him to possibly serve as a witness when the Trump Organization goes on trial in October on related charges, said sources.
An insider said that Weisselberg would receive a five-month jail sentence, but would serve about 100 days in prison under the terms of the deal, which is still being finalized. The 75-year-old could also be required to pay about $2 million in restitution, including taxes, penalties and interest, said sources, the Associated Press reported.
Weisselberg, who faced up to 15 years in jail, will not sign up as a cooperator if the case moves forward and the Trump Organization does not itself reach a plea agreement, said a source. But he will testify at trial, which is set for Oct. 24.
The Manhattan district attorney's office announced the tax charges in 2021 and sought to win Weisselberg's cooperation against Trump in a broader criminal probe. The investigation is into the accuracy of the Trump Organization's financial statements.
Weisselberg did not agree to "flip" or cooperate against the former President or his children despite the pressure. Trump's company was charged with 10 counts and its former CFO with 15 felony counts. They were in connection with an alleged scheme that went back to 2005 "to compensate Weisselberg and other Trump Organization executives in a manner that was 'off the books.'"
The former CFO is charged with taking more than $1.7 million in off-the-books compensation from the company over several years. It includes untaxed perks like school tuition, rent and car payments.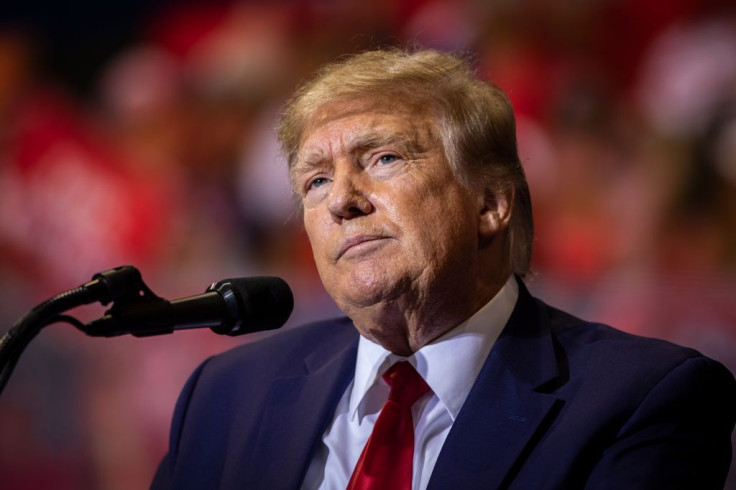 © 2023 Latin Times. All rights reserved. Do not reproduce without permission.