Update--July 7, 5:27 a.m: Former Japanese Prime Minister Shinzo Abe has died after being shot earlier Friday during a campaign speech on a street in Nara. He was airlifted to a prefectural hospital however, medical responders were fighting to revive him as he was reportedly not breathing and his heart had stopped. Around 11:30 a.m. Tokyo time, Abe was said to be no longer responsive and unconscious.
His death has been confirmed in a news conference by the head of Nara Medical University, which was treating him on Friday. Japan's public broadcaster NHK also cited ruling Liberal Democratic Party sources confirming the news. Abe was declared dead at 5:03 p.m. local time, the hospital official said.
The team of doctors treating him told that his bullet wound was "deep enough to reach his heart." The doctors could not stop his bleeding, medical officials added.
According to the Associated Press, Nara fire department official Makoto Morimoto said the 67-year-old politician was already in a state of cardio and pulmonary arrest. NHK also aired footage that captured the former prime minister on the ground after he collapsed on the street as security guards rushed toward him. The national broadcast network said Abe's current condition has not yet been confirmed and updated but local fire department officials said he appeared to have no vital signs. Prime Minister Fumio Kishida confirmed earlier that Abe was undergoing emergency treatment and was in critical condition.
Video footage captured two gunshots echoing through the crowd just moments after Abe started giving his speech outside a train station. He is seen holding his chest over his blood-stained shirt and was still able to utter a few words before he lost consciousness. Police were also caught on camera wrestling a man to the ground close to where Abe was standing soon after he collapsed. One witness account stated a man was seen approaching Abe from behind after he began his speech.
Witnesses told NHK they heard one gunshot go off and was followed by another. "Then I saw the suspect with something larger than a handgun. Then the secret service jumped on top of him," one witness said. "It looked like a toy or a bazooka. The first shot was just a noise. The second shot we could see the gunpowder and a lot of white smoke," the witness added.
A 41-year-old male suspect was arrested by police and was identified as Yamagami Tetsuya, a local resident of Nara. The suspect did not attempt to run from authorities and only stood at the scene while guards rushed to assist and perform CPR on Abe. Police found a handmade or modified gun from the scene and are currently holding the suspect for further questioning. Tetsuya told investigators that he was dissatisfied with Abe and had intentions to kill him. The suspect is said to have worked for the Maritime Self Defense Force for three years until 2005.
Currently, Chief Cabinet Secretary Hirokazu Matsuno has instructed all other cabinet members who are on their own campaign trips throughout the country to return to Tokyo at the soonest possible time.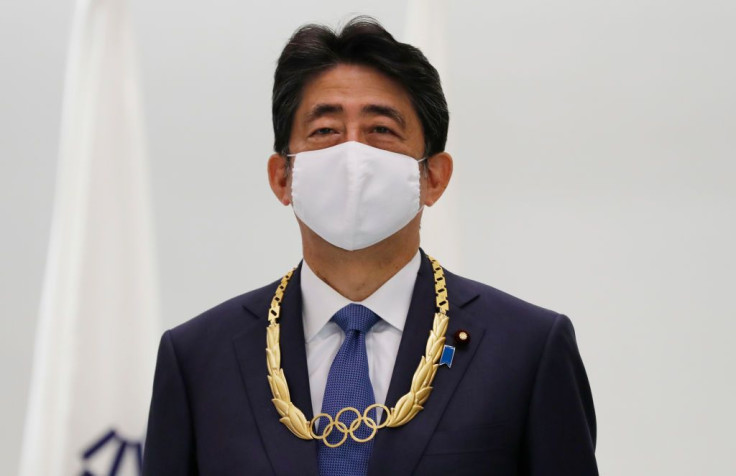 © 2023 Latin Times. All rights reserved. Do not reproduce without permission.