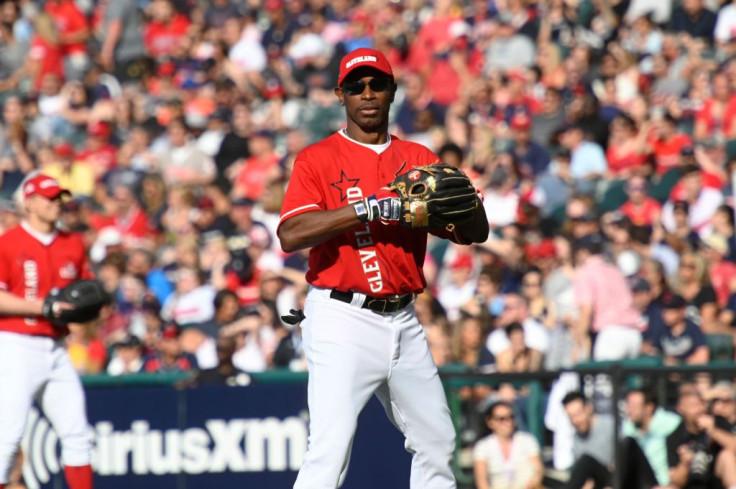 Ex-Major League Baseball (MLB) star Kenny Lofton is being sued and accused of exposing one of his female co-workers to pictures of his penis. The lawsuit was filed by Brandyn Toney, an employee hired by an investment firm and NFT marketplace founded by Lofton in 2021. The report states that the famous player has sent photos of his penis to several female subordinates including one that manages his Instagram account.
According to TMZ, Lofton's alleged penis photo is just one of the latest amongst a line of complaints from his employees. Toney has accused the MLB player of not paying him a single cent of a promised $85,000 salary back in June after getting fired when he reported that a female co-worker was exposed to images of Lofton's penis. In the documents, Toney stated that such issues with Lofton began a few months after he officially signed on.
It was in June when a female employee hired to manage his Instagram account told Toney that the former Cleveland outfielder had been sending her the said photos as well as to various women via direct messages through a phone app. Toney then decided to approach the company's in-house attorney to report Lofton's inappropriate actions.
Just within two hours of him filing the complaint, Toney says he was fired by Lofton without being paid his salary. Toney believed he was fired for reporting the player's behavior as well as for complaining about his working hours and compensation. Toney's lawyer describes the player's actions as something that speaks loudly of the arrogance and dysfunction that goes on at Centerblock.
"Lofton and his executive team thought they could fire our client for objecting to obvious sexual misconduct and even thought they could get away with not paying him for his work," Toney's attorney, Ronald L. Zambrano said.
His lawsuit seeks to claim an unspecified amount of damages, breach of contract and harassment along with other charges as well as the promised $85,000. As of this time, Centerblock has not provided any statement on the matter. The six-time All-Star MBL player retired in 2007 after a 17–year stint playing for 11 teams, 10 of which he played for briefly.