The U.S. Justice Department declared Tuesday that a former U.S. Navy sailor was sentenced to 30 months in prison and fined $20,000 for conspiring with her husband to unlawfully export "classified military equipment" to China for their personal profit.
According to the department, former Logistics Specialist 1st Class Ye Sang "Ivy" Wang, 37, was assigned to Naval Special Warfare Command and acknowledged to using her official position to purchase military equipment for her husband, who then sold it to internet purchasers in China.
According to court documents, she pleaded guilty in July and was discharged from the Navy with a less-than-honorable discharge in September.
Court reports also added that her husband, Shaohua "Eric" Wang, 38, ran an internet company selling stolen goods to Chinese clients.
Shaohua Wang sold a ballistic helmet belonging to SEAL Team 5 to a Chinese buyer in November 2018, garnering him roughly $2,300 in the process, according to the records.
Ye Sang Wang bought something in March 2018 with her military email and mailing address that identifies U.S. troops in the field and was subject to federal export regulations.
According to the department, Wang was deployed to Iraq at the time and told her command that the item she sent to her San Diego-based command was for her husband's camping vacation.
She came home later that year and presented the gadget to her husband, but it had been discreetly disabled by law authorities.
According to the Naval Criminal Investigative Service, Wang told the department that her husband had provided her an Excel spreadsheet of military items to buy for Chinese consumers.
Her husband was unable to purchase the equipment using his personal email address, so he pestered his wife to do it.
"Ms. Wang betrayed her oath to the U.S. Navy and ultimately threatened the operational readiness and safety of our nation's military by attempting to acquire and illegally export sensitive military equipment to China," Special Agent in Charge Joshua Flowers, of the NCIS Southwest Field Office, said in a statement.
Court record said that Shaohua Wang's scam began in September 2016.
According to court records, Ye Sang Wang continued to provide military equipment to her husband until Dec. 2018, while knowing she was under investigation since at least Oct. 2018.
The Justice Department said, per Times of San Diego, said Shaohua Wang maintained a warehouse in China to house the military equipment. According to the agency (per online reports), he then traveled back and forth frequently, and had connections to buyers in China.,
According to the department, Shaohua Wang pled guilty in September 2019 to selling export-controlled U.S. military weapons through his internet business and acknowledged to enlisting his wife to help him with the scam by using her Navy position.
In Feb. 2020, he was sentenced to 46 months in jail.
"Shaohua "Eric" Wang is currently serving the remainder of his sentence on home confinement at home with (Ye Sang Wang) and their two minor children," court records state.
According to court records obtained by some reports, Ye Sang Wang is a Chinese national who enlisted in the Navy in 2005 and became a U.S. citizen two years later.
She later sponsored her spouse to become a citizen of the United States.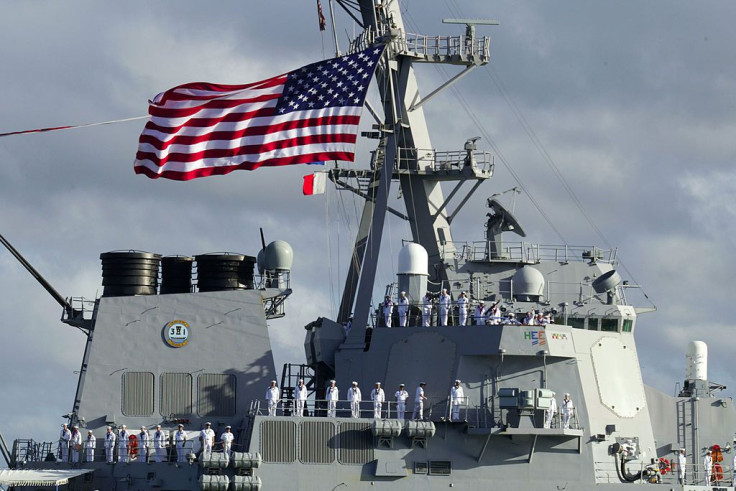 © 2023 Latin Times. All rights reserved. Do not reproduce without permission.