A man working for the U.S. Navy has been arrested on Saturday, Oct. 9, in Maryland after conspiring to sell state military secrets regarding a nuclear submarine to an unnamed foreign country.
Jonathan Toebbe, a 42-year-old nuclear engineer, and his 45-year-old wife Diana Toebbe, has been taken into custody by the FBI after nearly a year of correspondence where the suspect allegedly sold them state secrets as he thought he was collaborating with an unnamed foreign country, the Associated Press reported.
Toebbe worked as an engineer for the Naval Nuclear Propulsion Program and had active security access to restricted data, which he collected and reportedly attempted to sell to a "foreign power," according to Law&Order.
"Toebbe worked with and had access to information concerning naval nuclear propulsion including information related to military sensitive design elements, operating parameters, and performance characteristics of the reactors for nuclear-powered warships," the Department of Justice said in a report.
He sent a package on April 1, 2020, with sample information in an attempt to establish contact with the country. A legal attache office in said country acquired the package in December, and the FBI started a correspondence with the man while posing as the foreign entity.
Over the past year, Toebbe sent over multiple packages to an undercover FBI agent in exchange for cryptocurrency worth tens of thousands of dollars. His wife Diane also participated as an accomplice, working as a lookout and allegedly being the only person who knew about Toebbe's plan, according to the Baltimore Sun.
"This information was slowly and carefully collected over several years in the normal course of my job to avoid attracting attention and smuggled past security checkpoints a few pages at a time," Toebbe told the undercover agent when asked to explain the information.
Over 30 FBI agents descended upon the Toebbe residence in Annapolis, Maryland over the weekend. He was arrested in relation to violations of the Atomic Energy Act, which has restricted the flow of information regarding nuclear weapons in the country.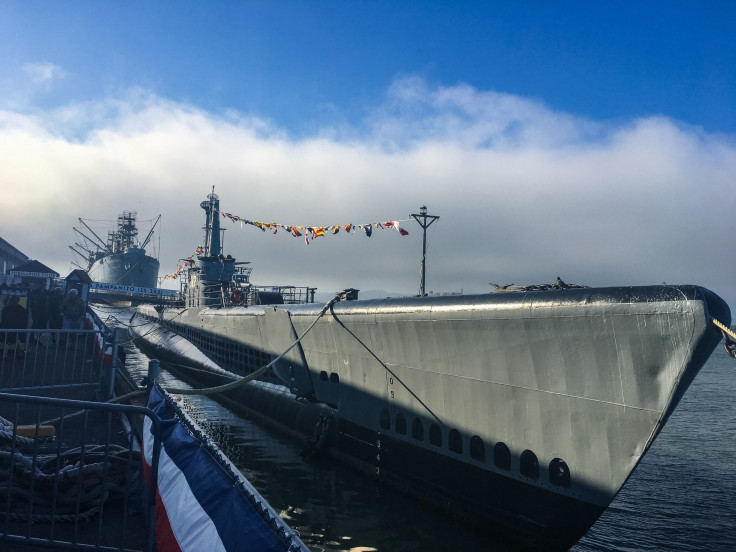 © 2023 Latin Times. All rights reserved. Do not reproduce without permission.