Military sources said five servicemen went missing and one service member was rescued after a U.S. Navy helicopter crashed in the ocean off the coast of Southern California on Tuesday during a routine flight from an aircraft ship.
The United States Navy Third Fleet wrote on Facebook on Tuesday around 10 p.m. local time that one crew member had been rescued after an MH-60S helicopter fell into the sea off the coast of San Diego, California, at around 4:30 p.m.
According to the fleet, the helicopter, an MH-60S crashed "while conducting routine flying operations" onboard the USS Abraham Lincoln, 60 nautical miles from San Diego.
They also verified that the USS Abraham Lincoln had returned to San Diego while the rescue mission was still underway.
"Search and rescue operations are ongoing with multiple Coast Guard and Navy air and surface assets," the tweet said.
The U.S. Navy Third Fleet said the rescue mission, which involves "various Coast Guard and Navy air and surface assets," is underway. They added that "further information will be shared as it becomes available."
According to Naval Technology, the ship on which the helicopter was embarked is a Nimitz-Class nuclear-powered aircraft carrier, one of the world's largest warships, with the USS Abraham Lincoln capable of carrying 90 helicopters.
Naval Technology said Nimitz-Class ships were the largest warships ever built, supporting naval operations worldwide until the USS Gerald R Ford was commissioned in 2017.
The Navy is also using MH-60S helicopters to carry out duties. These include aerial mine countermeasures, combat search and rescue, special warfare support, and vertical replenishment.
The tragedy on Tuesday came only months after Firehouse News said a Black Hawk chopper crashed in Florida during a training exercise in May. There were no survivors aboard that ship.
In late May, The New York Times reported that a UH-60 firefighting helicopter crashed into a marsh near the Leesburg airport in Lake County, Florida, some 40 miles northwest of Orlando, with no survivors.
Lockheed Martin said the U.S. military uses Black Hawk helicopters regularly, with 2,135 H-60 designated aircraft, more than any other government in the world.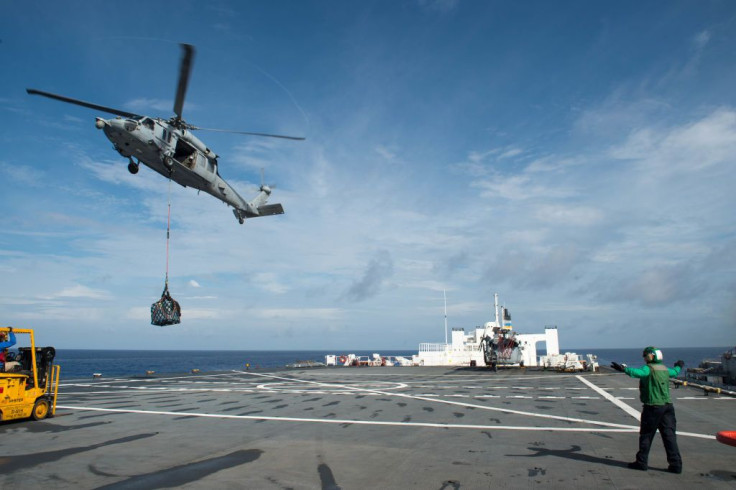 © 2023 Latin Times. All rights reserved. Do not reproduce without permission.