Two helicopters reportedly crashed near Seaworld on Australia's Gold Coast at around 2:00 p.m. on Monday, Jan. 2.
The midair collision reportedly happened as one chopper was taking off and the other was landing according to Queensland Police in a report by BBC.
Four people are reportedly dead from the helicopter crash while three others were left in critical condition.
Five of the six people who were on the other helicopter that was landing reportedly suffered minor injuries.
As of this writing, the Australian Transport Safety Bureau (ATSB) is investigating the matter.
The two aircraft came down near a tourist strip known as Main Beach which was about 47 miles south of Brisbane.
It was also revealed to reporters by Gary Worrell of the Queensland Police Service that the four deaths and three serious injuries had all occurred in the same aircraft, CNN reported.
"It's a difficult scene," he said. "Due to the area it's located, on the sand bank, it was difficult to gain access, to get our emergency services to the scene to manage it appropriately."
Photos of the unfortunate incident showed debris lying on a strip of sand as personnel gathered on land and numerous vessels in the surrounding waters.
One of the helicopters reportedly had the popular marine park's logo on its fuselage and appears to have made an emergency landing after the collision.
A look at the Seaworld website showed that the park was offering sightseeing helicopter flights for tourists, as well as carrying out other charter operations.
Because of the incident, Seaworld Drive, which is the main access road to the marine park, was closed to traffic by local police. Motorists and pedestrians to avoid the area as first responders inspect the scene.
According to ATSB chief commissioner Angus Mitchell, a preliminary report will be made public in the next six to eight weeks, with a final report to follow once the investigation is completed.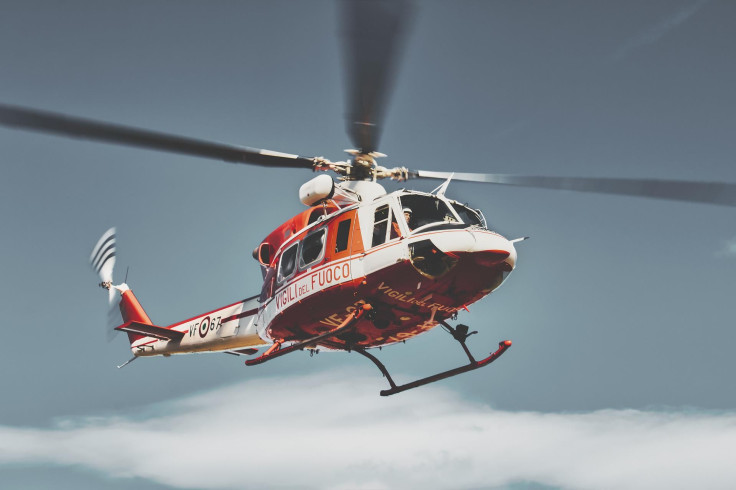 © 2023 Latin Times. All rights reserved. Do not reproduce without permission.