A 4-year-old boy was shot dead by four men while his mother helplessly watched. The gunmen opened fire at the home after shooting the child's father who was not home at the time of the incident.
The incident happened on Wednesday, June 16, at a home in Gurgaon, India.
According to the police, four men came on two motorbikes and opened fire at the home from outside the main gate, striking the child, Bhavya.
The child's mother, Bharti, told police that the boy was studying and she was helping him when the gunmen fired at their home on Wednesday night.
The gunmen had reportedly come to the home after shooting the child's father, Praveen Kumar.
"When I looked up, I saw my husband, soaked in blood, coming towards the house," she said in a police statement.
A bullet struck the boy in the chest. The suspects fled after the incident, she said.
Kumar's elder brother, Kamal, and some of their relatives came to their home and rushed both victims to Rewari Trauma Centre, where the child was later pronounced dead. Kumar continues in critical condition at the hospital.
All four suspects were identified and arrested on Thursday. They are identified as Naveen alias Kaichi, Harish alias Baman, Paramjeet alias Susu and Yaman alias Benya.
The suspect, Harish, and the victim, Kumar, had a tiff over finances a few days ago. The duo got into a fight with each other while they were in an inebriated state, ACP (crime) Preet Pal Sangwan said
"Harish had threatened Praveen and had been looking for an opportunity to take revenge. He planned the attack with his friends and got firearms as well," the Times of India quoted the ACP as saying.
Harish and his friends, armed with pistols, came looking for Kumar and found him near Purani Haveli and shot him. Assuming he is dead, the gunmen then went to his house targeting his son. The suspects fired several rounds at the home and one of the bullets struck the child.
The suspects have been charged under sections 302 (murder), 307 (attempt to murder), and 34 (common intention) of the Indian Penal Code and sections of the Arms Act.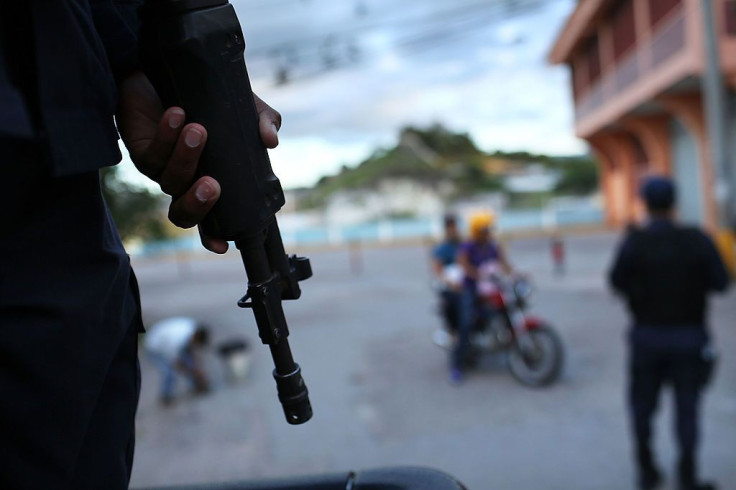 © 2023 Latin Times. All rights reserved. Do not reproduce without permission.