The protests following the death of George Floyd, a black man, by a Minneapolis police officer have barely calmed down when the news of another individual of color dying threatens to trigger fresh protests.
Jamel Floyd (35), not related to George Floyd, was found unresponsive in his cell in the Metropolitan Detention Center (MDC) in Brooklyn, New York, on June 3 following which the medical staff tried to renunciate him and then transferred him to a local hospital where he was pronounced dead.
As per the statement released by the Federal Bureau of Prisons, Floyd had been exhibiting "disruptive" and "potentially harmful" behavior before his death and had even barricaded himself in his cell.
The statement mentioned that pepper spray was used by the staff to subdue him, following which he was found unresponsive in his. It has also been clarified that he was not coronavirus positive and that the FBI and U.S. Marshall Services have been informed about the incident.
But, evidently, the statement did nothing to quell the fresh outrage as many saw Jamel Floyd's death as another flaw in the system which is rife with racism and not afraid of answering for their wrongdoings.
Talking with Newsweek, Rebecca J. Kavanagh, a criminal defense attorney and legal analyst, reflected upon Jamel Floyd's death, which "is a reminder that the criminal justice system continues to function with the same indifference to Black lives as it always has, even in the midst of massive protests against police violence and brutality.
"Deaths in jails and prisons are exceptionally common," she said: "an average of two people die in American jails every day."
Brad Lander, a member of the New York City Council, found Floyd's death as "a horrific display" of "inhumanity" where prison guards had "pepper-sprayed a man to death." He assured that answers will be demanded from the U.S. Bureau of Prisons as "Jamel Floyd's life mattered."
Jamel Floyd's mother Donna Mays has expressed her disbelief in the story told by the prison authorities as she believes her son was murdered.
"He had underlying medical conditions they were aware of. They knew he had asthma and was diabetic," Mays said. "He died because of the mace. You do not mace an asthmatic."
"They maced my son," she said. "They murdered my son."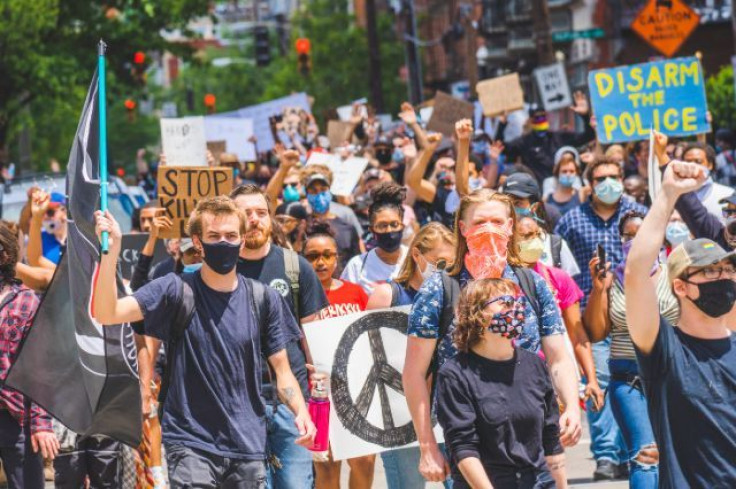 © 2023 Latin Times. All rights reserved. Do not reproduce without permission.