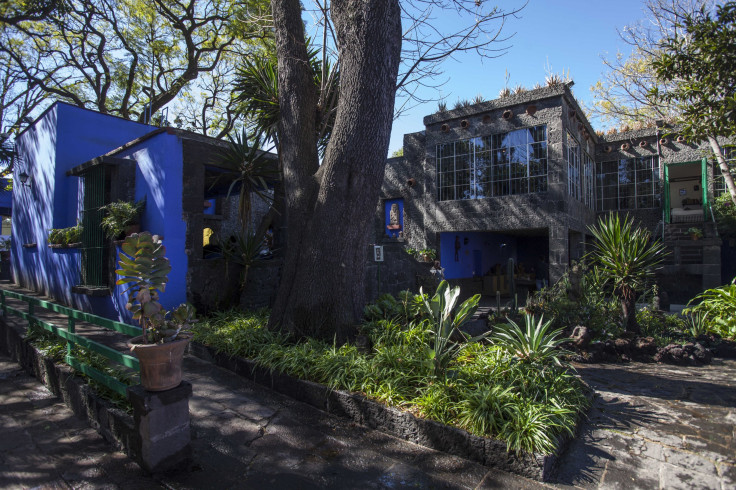 The New York Botanical Garden will be housing the exhibition 'Frida Kahlo: Art, Garden, Life' come May 16, 2015. One of the focuses of the multifaceted exhibit will be on the close relationship the artist and her husband, famous painter Diego Rivera, had with nature. Reportedly the Enid A. Haupt Conservatory will be turned into a garden with flowers and plants native to Mexico, mimicking the one at their 'Casa Azul' (Blue House) in Coyoacan, Mexico City, where both artists lived and worked for most of their lives.
Another section of the exhibition will include several original Kahlo paintings and works on paper, curated by distinguished art historian and Mexican art specialist, Adriana Zavala, Ph.D., which will be shown at the LuEsther T. Mertz Library's Art Gallery, within the Garden. "Frida al Fresco" evenings will consist in learning about Kahlo's Mexico and her deep cultural influence through poetry, lectures, dining experiences and even arts and crafts activities for children.
"Frida Kahlo is a profoundly important artist whose work reflects the complexity of her life and times. The Garden is proud to present this focused look at Kahlo's work, which examines how it was influenced by nature," explained the CEO and The William C. Steere Sr. President of the Garden, Gregory Long.
The exhibition will run through November 1, 2015 being the first one to ever focus on Frida's intense interests in the botanical world, as well as the first solo presentation of Kahlo's work in New York City in over 25 years.
© 2023 Latin Times. All rights reserved. Do not reproduce without permission.