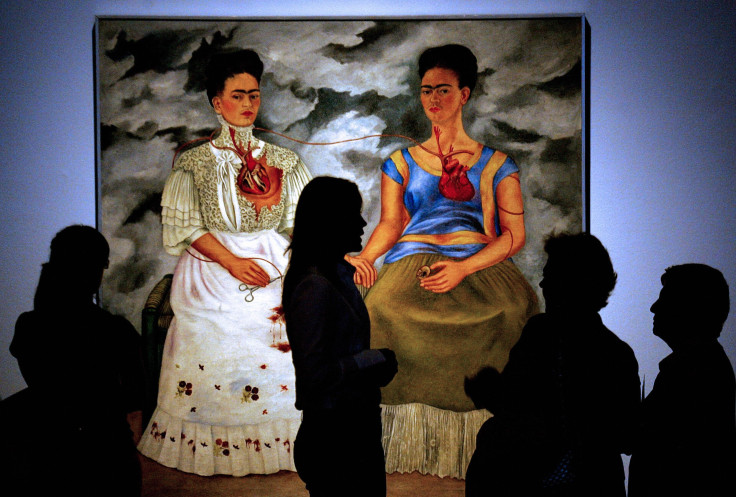 Frida Kahlo was born on July 6, 1907 and in her short-lived life, she became one of the most important Mexican icons, not only with her paintings, but with her strong, outspoken and enduring personality.
Kahlo met fellow painter Diego Rivera, and they got married when she was 22 into what soon became a very explosive and passionate relationship. After an almost fatal train accident, Kahlo had to remain in bed for the last years of her life "being broken" as she described it and suffering from gangrene until she passed in 1954 at the age of 47.
Today would have been Kahlo's 109th birthday, so we celebrate her empowering spirit with some of the artist's best and most representative quotes:
"I drank to drown my sorrows, but the damned things learned how to swim."
"I was born a bitch. I was born a painter."
"They thought I was a Surrealist, but I wasn't. I never painted dreams. I painted my own reality."
"Feet, what do I need you for when I have wings to fly?"
"There have been two great accidents in my life. One was the train the other was Diego. Diego was by far the worst."
"I love you more than my own skin."
"There is nothing more precious than laughter"
"Pain, pleasure and death are no more than a process for existence. The revolutionary struggle in this process is a doorway open to intelligence"
"At the end of the day, we can endure much more than we think we can."
"Tragedy is the most ridiculous thing."
"I paint flowers so they will not die."
"The most important thing for everyone in Gringolandia is to have ambition and become 'somebody,' and frankly, I don't have the least ambition to become anybody."
"My painting carries with it the message of pain."
"I paint myself because I am so often alone and because I am the subject I know best."
"They are so damn 'intellectual' and rotten that I can't stand them anymore....I [would] rather sit on the floor in the market of Toluca and sell tortillas, than have anything to do with those 'artistic' bitches of Paris."
"Take a lover who looks at you like maybe you are a bourbon biscuit."
"Nothing is absolute. Everything changes, everything moves, everything revolves, everything flies and goes away."
"Diego was everything; my child, my lover, my universe."
"I am not sick. I am broken. But I am happy to be alive as long as I can paint."
"I leave you my portrait so that you will have my presence all the days and nights that I am away from you."
"I hope the end is joyful, and I hope never to return."
© 2023 Latin Times. All rights reserved. Do not reproduce without permission.