Actor James Michael Tyler who portrays the role Gunther on "Friends" knows that the missing HBO Max Reunion is something he must not miss. However, he was only able to participate in a limited capacity due to circumstances. And the reason behind that has been revealed by himself no less.
Tyler shared why he was limited to participating via Zoom, revealing that he was dealing with stage 4 prostate cancer. As a result of it, the left of his lower body has been left paralyzed.
"I was diagnosed with advanced prostate cancer, which had spread to my bones," Tyler said on the "Today" recently. "I've been dealing with that diagnosis for almost the past three years. … It's stage 4. Late-stage cancer. So eventually, you know, it's gonna probably get me."
It turns out that Tyler's cancer started mutilating during the pandemic. He shared how he missed one test and that this was not a good thing. It was a crucial test to miss, something that allowed cancer to spread. He is now undergoing chemotherapy and stressed that it was something that would not prevent him from joining the "Friends Reunion" even though it was not physically.
"I wanted to be a part of that, and initially I was going to be on the stage, at least, with them, and be able to take part in all the festivities," Tyler stated. "It was bittersweet, honestly. I was very happy to be included. It was my decision not to be a part of that physically and make an appearance on Zoom, basically, because I didn't wanna bring a downer on it, you know? I didn't want to be like, 'Oh, and by the way, Gunther has cancer."
Tyler's case was initially treated with hormone therapy and this worked amazingly for about a year. Unfortunately, this spread to his bones and left him paralyzed. Now he is just out to meet his goals.
"My goal this past year was to see my 59th birthday. I did that, May 28th. My goal now is to help save at least one life by coming out with this news," Tyler said.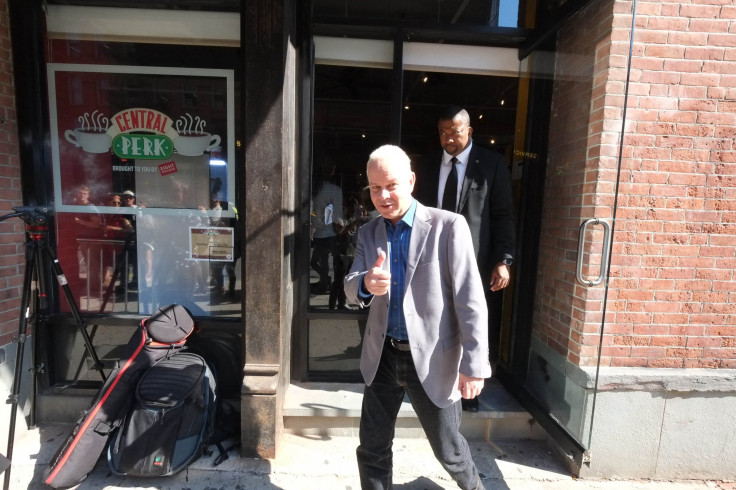 © 2023 Latin Times. All rights reserved. Do not reproduce without permission.