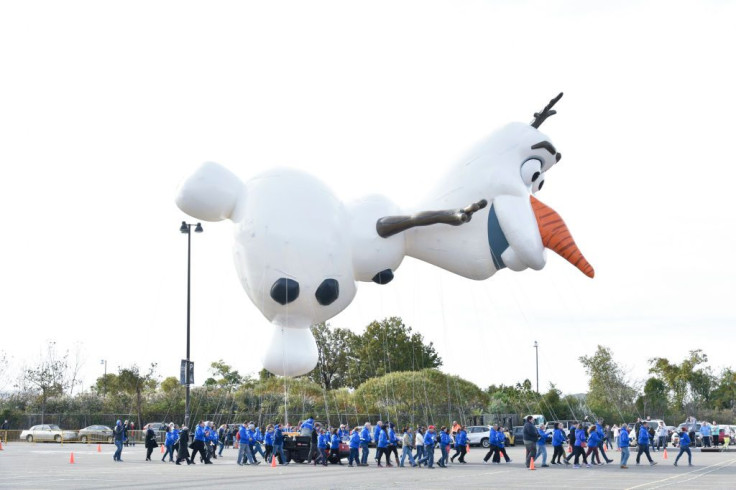 Following the release of the first official teaser for "Frozen 2" earlier this month, a new detail about the upcoming Walt Disney Animation flick has surfaced online, hinting that it may tackle a very similar subject matter as Dreamworks' "How To Train Your Dragon."
The first teaser showed Elsa trying to escape an island by icing her way over smashing current, while her sister, Anna, seemed to take a leap of faith as she tried to find her way into a dark abyss. The teaser also showed Kristoff and Sven heading toward an unknown destination with a large herd of reindeer.
Although the first teaser was packed with spectacular imagery and offered a few set-piece teases, it failed to shed light on the main thrust of the movie. It may have hinted at the involvement of a new mystery character and offered a glimpse of a new power, but the dialogue-free teaser only opened up just as many questions as it answered.
On Thursday, bloggers Jim Hill and Drew Taylor dropped a new detail about "Frozen 2" during an episode of the Fine Tooning podcast, where they broke several Disney-related stories over the years. "It is about Anna and Elsa searching for what actually happened to their parents … they're going to go beyond Arendelle," they revealed.
This new plot detail matches Jennifer Lee's earlier statement about the upcoming sequel when she attended the premiere of "Ralph Breaks The Internet," where she said that the follow-up will be "bigger" and "more epic" than the first movie and that the characters are going to go far out of Arendelle.
It can be recalled that in the first movie, it was revealed that Anna and Elsa had lost their parents to a tragic sea accident. With the new plot detail for "Frozen 2," there are speculations that the upcoming film will be a detective story revolving around Elsa and Anna's quest to find their parents, knowing they are not dead after all. This is reminiscent of the "How To Train Your Dragon" movies, in which Hiccup met his mother in the follow-up movie after believing she's been dead for 20 years.
"Frozen 2" is set to hit theaters on Nov. 22.
© 2023 Latin Times. All rights reserved. Do not reproduce without permission.