G7 leaders are all set to pledge to innoculate 1 billion additional vaccine doses over the next year to help cover 80 percent of the world's adult population.
Officials are putting together a document outlining a plan to stop the pandemic by December 2022. The document of the plan is still being finished, but it will serve as the foundation for final-stage talks at the leaders' summit in Cornwall, England, which begins on Friday.
It will take a long time to thoroughly inoculate the entire world population, but the United States and the European Union intend to vaccinate at least two-thirds of the world's population by the end of 2022, according to the document, reported Reuters. This means that up to 2.5 billion individuals throughout the world may not be able to acquire a vaccine until 2023.
In addition to that, following the EU's support for the US that calls for an investigation into the origins of COVID-19 amid allegations of a Wuhan lab leak "cover-up," G7 leaders will press World Health Organization (WHO) to launch a new investigation into the virus's origins.
The virus either leaped from animals, possibly bats, to humans, or it escaped from a virology lab in Wuhan, according to the two most popular explanations. Members of a WHO delegation who went to China this year to look into the origins of COVID-19 stated they didn't have full access to all data.
"We demand that progress on a transparent, evidence-based, and expert-led WHO-convened phase 2 research on the origins of COVID-19 be made," the proposal stated.
According to Bloomberg, the call will be part of a document being put together by the leaders of Canada, France, Germany, Italy, Japan, the UK, and the US that details a plan to stop the pandemic by December 2022.
The summit also pointed out the unnecessary trade restrictions on vaccination exports and has decided to lift them. The G7 supports international travel norms, including the recognition of vaccination status certificates between countries.
The document, which EU ambassadors discussed on Wednesday, also commits to resolving a long-running dispute over aviation subsidies by July 11 and setting a deadline for terminating punitive tariffs tied to a steel and aluminum trade dispute.
A promise has been made to accelerate the transition to zero-emission automobiles. The G7 leaders are disputing about climate spending, but they promise to step up and try to fulfill a $100 billion target, although there is no specification of how they would do so. The draft also aims to commit new funds to help underdeveloped nations make green transformations and promote reductions in carbon emissions.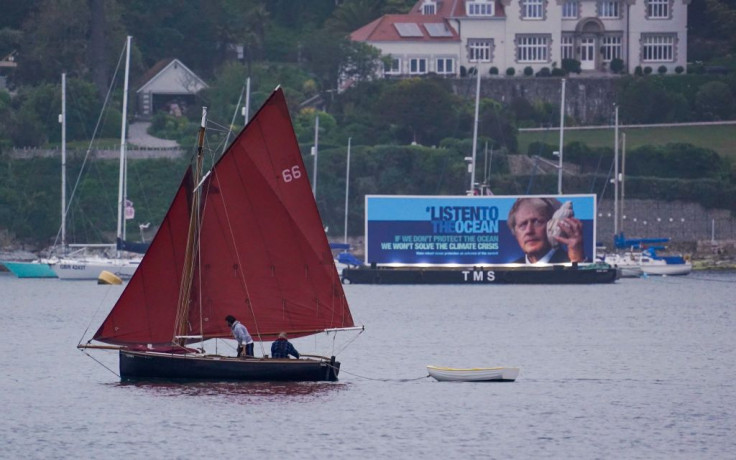 © 2023 Latin Times. All rights reserved. Do not reproduce without permission.