Police have released a 911 call that alerted authorities about an alleged "domestic dispute" on Aug. 12 between missing woman Gabby Petito and her beau, Brian Laundrie, who is now a person of interest in the case.
The call was made at around 4:30 p.m. on Aug. 12 from Moab, Utah. It heard from a concerned passerby that they saw Laundrie, 23, slapping and hitting Petito, 22, during a fight over a phone near Moonflower Community Cooperative, Fox5 Atlanta reported.
"He was slapping her?" the dispatcher was heard asking.
"Yes, and then we stopped. They ran up and down the sidewalk. He proceeded to hit her, hopped in the car and they drove off," the caller reportedly confirmed.
On Sunday, cops found a corpse in Wyoming's Grand Teton National Park that investigators believed to be Petito's. Authorities are yet to determine whether the body is that of Petito, with an autopsy scheduled for Tuesday.
Meanwhile, the whereabouts of her fiancé, Laundrie, remained unknown as of Monday after he arrived home from their couple's trip without the woman.
However, the 911 call contradicted a prior police report, in which a responding officer had stated that "no one reported that the male struck the female," changing his first statement that accuses the man of assaulting Petito.
An officer responding to the 911 call would eventually pull the van over and approach the couple. He said Petito was "crying uncontrollably" in the passenger seat at the time.
Another cop would say, based on his observation, that the incident was more of "a mental/emotional health 'break' than a domestic assault."
They would further note that no significant injuries were reported during the alleged fight.
The couple then decided to spend the night separately, with the man reportedly deciding to stay in a hotel while the woman slept in the van. Police made no arrests following the incident.
The couple left Florida in July in a converted van in pursuit to explore the west and trek national parks and reserves, according to the Guardian.
However, they seemingly got into a fight during the trip, as a video released by police in Utah showed, which possibly resulted in the man returning home alone in North Port on Sept. 1, with the van.
It sparked suspicions from law enforcement and made him a person of interest in the case after he seemingly left without a trace following his return.
FBI agents and police would move to search his home on Monday. Agents removed several boxes and towed away a car typically used by the suspect's mother.
Local media reported Laundrie's parents were also seen getting into a police car to help with inquiries, WJXT noted. Laundrie and Petito had been living with his parents before the cross-country road trip.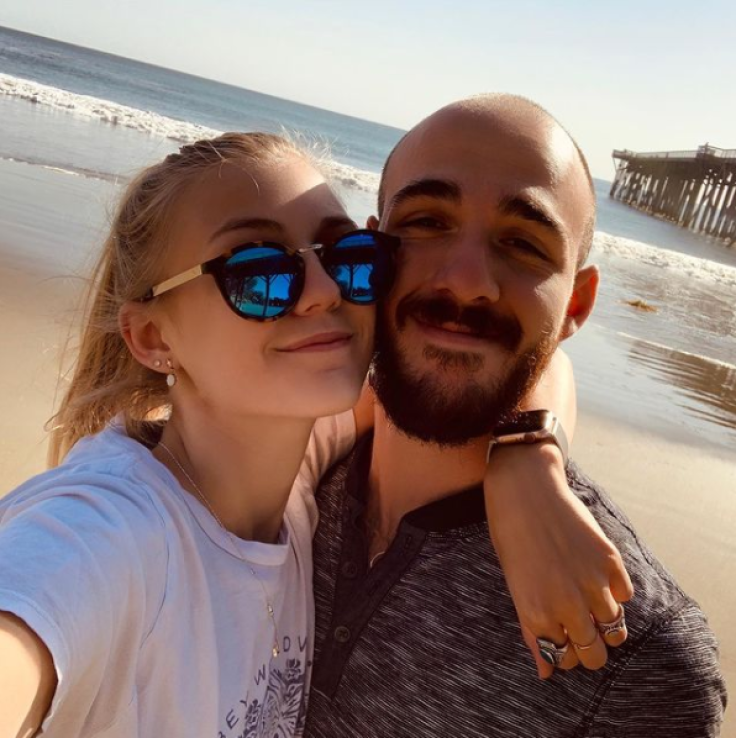 © 2023 Latin Times. All rights reserved. Do not reproduce without permission.