A Wyoming restaurant manager reported witnessing a "commotion" between Gabby Petito and Brian Laundrie days before the YouTuber died.
The Merry Piglets Tex-Mex restaurant manager in Jackson, Wyoming, claimed she witnessed an incident with the pair on August 27. According to CNN, she did not specify what transpired during the event. She also stated that there is no video footage of the incident.
"Yes, we can confirm Gabby and Brian were in Merry Piglets … We have already notified the FBI and they are aware. We are letting them do their jobs and we are respecting Gabby's family and have nothing further to comment," the restaurant said in an Instagram post.
CNN said two locals, Nina Angelo and her boyfriend, Matt England, watched a fight between Petito and Laundrie at the same restaurant.
What happened at the Tex-Mex Merry Piglets? Laundrie got into an argument with a waiter at the restaurant, Angelo told Fox News. Laundrie had an "aggressive" body language, according to her, and they could have been arguing about the money or bill. She claims Laundrie exited and returned to the restaurant four times.
According to the couple, Petito and Laundrie's van was eventually discovered in a campsite on the town's north side.
This summer, Petito and Laundrie were on a cross-country road trip, stopping at places throughout the West, including Utah. The couple allegedly had a fight in Moab, Utah, Desert News said. The incident drew the police's notice.
NBC News said Laundrie returned to North Port, Florida, on Sept. 1 without Petito. Petito was reported missing ten days later. On Sept. 17, Laundrie's family said he was missing, claiming he had left them days before. His whereabouts remain a mystery.
However, the search for Petito took a tragic turn on Sunday when the FBI announced that human remains corresponding with Petito's description had been discovered outside a national park in Wyoming. Dr. Brent Blue, the Teton County Coroner, confirmed on Sunday that the bones were those of Petito and that she had died in a homicide.
Police are still looking for Laundrie at the Carlton Reserve, a 25,000-acre park in Sarasota County, Florida.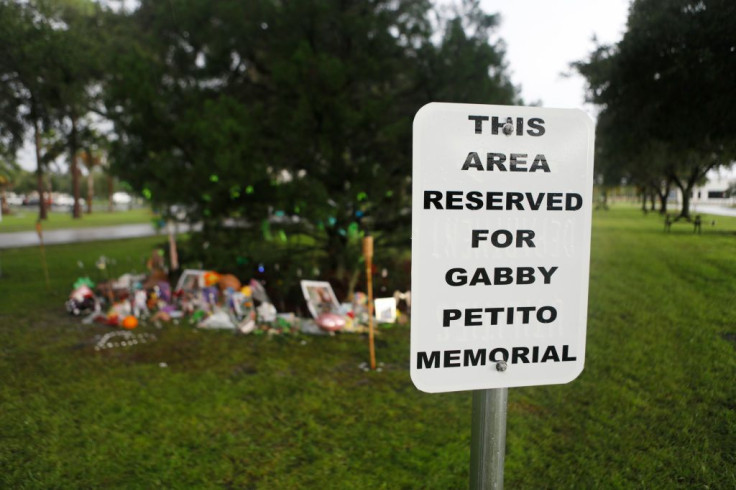 © 2023 Latin Times. All rights reserved. Do not reproduce without permission.