A Facebook post about the possible sighting of Brian Laundrie, Gabby Pepito's fiancé, triggered a new investigation. But no new leads were found.
On Monday, Facebook user Sam Bass posted a photo of a hiker who resembled Laundrie. Bass' deer camera caught footage about 500 miles north of the hunted reserve.
"I'm not saying this is the guy but whoever was on my trail camera this morning in Baker, Fl strongly fits the description of Brian Laundrie," Bass wrote on Facebook.
On Friday, Laundrie's parents reported him missing as a person of interest in the abduction of his fiancée Gabby Petito.
Baker is under the authority of the Okaloosa County Sheriff's Office, which acknowledged that they were investigating the alleged sighting.
"Authorities have been contacted but people in the North West Florida area be on the look out," Bass added.
The Okaloosa County Sheriff's Office told Forbes it had done "due diligence in response to this information" and was "concluding an extensive search that took place in this region, including surrounding farmlands."
They stated that no one - or nothing - of note had been found. The man's backpack, though, was similar to one seen on Laundrie's Instagram Stories, according to social media sleuths.
"Looks like the guy from Sam Bass' video in Baker, Florida has the same backpack as Brian Laundrie. Could it actually be him?" wrote one Twitter user.
While Okaloosa deputies combed western Florida, FBI agents and North Port police officers searched the Carlton Reserve for him. Laundrie informed his parents that he would be on a hike.
His Ford Mustang was left at the reserve.
On Tuesday, officials also stated that the FBI had taken over the probe. The North Port police department continued to cooperate with them.
Petito, who grew up in Suffolk County's Blue Point, joined Laundrie on a cross-country road trip in her Ford Transit.
Laundrie went to Florida in the van on September 1, without Petito.
Her body was autopsied on Tuesday, according to the Daily Voice.
The FBI is also looking for anyone who may have spotted the couple in the Grand Teton area.
To reach the FBI, dial 1-800-CALL-FBI or send an email to tips@fbi.gov.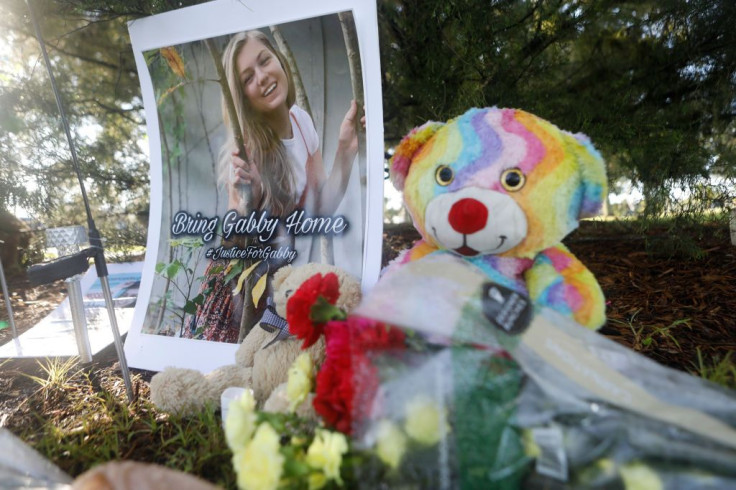 © 2023 Latin Times. All rights reserved. Do not reproduce without permission.