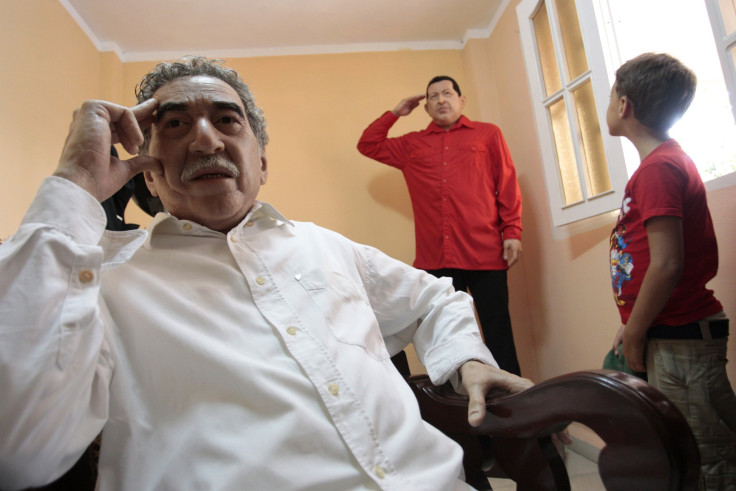 A life-size wax statue of Nobel Prize winner, Gabriel García Márquez was unveiled on the same day former Cuban President, Fidel Castro celebrated his 88th birthday; The statue is placed in the Wax Museum of Cuba in the eastern town of Bayamo. The Colombian appears dressed in his very own clothes, which were donated by his family through a foundation that carries the writer's name. Márquez is represented in a meditative position while sitting down to make the figure appear even more representative of his persona.
The museums data recorded almost a million visitors up to this past July and hope the addition of the prolific Colombian writer will bring many more. Gabo, as he was known by fans and loved ones, joins the presence of José Martí, Carlos Manuel de Céspedes, Rita Montaner, Benny Moré, Fabio Di Celmo, an Italian tourist who died in a 1997 Havana hotel bombing, Compay Segundo, and American novelist, Ernest Hemingway, who is a fellow Nobel Prize winner. Although he joins many celebrated personalities, there was some controversy about the sculpture being placed almost next to former Venezuelan President, Hugo Chavez.
It is well known that the Colombian writer had a special place in his heart for Cuba. Not only was he close friends with Fidel Castro, but he resided in the island for several years. García Márquez was also known to act as secret emissary between Castro and former US President Bill Clinton was one of the initiators of the International Festival of New Latin American Cinema, which takes place every year in Havana.
© 2023 Latin Times. All rights reserved. Do not reproduce without permission.