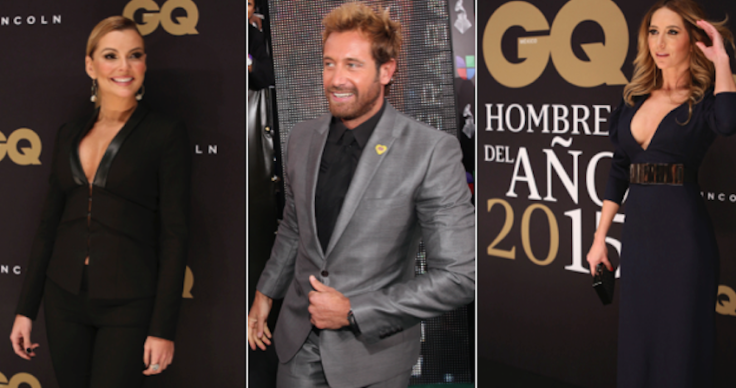 Geraldine Bazán decided to step out and clarify divorce rumors surfacing after a Mexican publication allegedly altered a "wrestling session at the beach" photo shoot, which generated gossip about a possible affair between "Por Qué Los Hombres Amana A Las Cabronas" stars Marjorie De Sousa and Gabriel Soto.
"No, no, it's too soon to talk about that. Honestly guys, you should know by now how these type of things are handled," Bazán said when asked if she was thinking about filing for divorce. "We are working on it as a family and that's how it's going to stay, were doing very well, we are happy, and working as a family, just as it should be."
The 33-year-old actress, who just came back from visiting Soto on the set of "La Peor De Mis Bodas" in Perú, added that she was not surprised to find out about all the rumors and speculations that the media had been talking about during her absence. "They are going to continue writing about it, as long this keeps happening, you [the media] keep feeding it," she said during an interview.
El Sol de Mexico reports the mother of two had nothing but nice things to say about her experience in Peruvian grounds, despite the fact that several sources recounted she was not enjoying herself because she was unable to forgive Soto for his behavior.
"I'm just coming back from Perú. It was a wonderful trip, amazing next to my daughters. They enjoyed all the places we traveled to together very much," she revealed.
Finally, the actress confessed that she is not one to be brought down by a little chisme. "I am a warrior, us women have this and more to give."
It looks like everything is normal in newlywed heaven. We are happy to hear the couple is going strong no matter what alleged friends disclose to the media.
© 2023 Latin Times. All rights reserved. Do not reproduce without permission.